Are Anti-displacement Strategies Working? A Look at Silicon Valley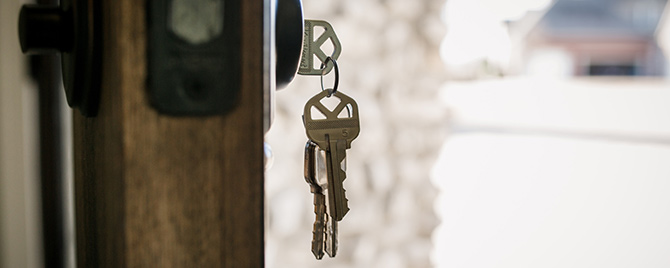 How do renter protections affect mobility trends? That's the big question behind a new working paper co-authored by Bina Shrimali, a senior researcher with San Francisco Fed Community Development, in collaboration with visiting scholar Jackelyn Hwang from Stanford University and the Urban Displacement Project at UC Berkeley.
 "There isn't a lot of research around the effectiveness of strategies put into place to address gentrification and displacement. When you don't know what works—or doesn't—it's hard to prioritize policy and programmatic solutions," says Shrimali.
The paper, employing the Federal Reserve Bank of New York Consumer Credit Panel/Equifax Data, focuses on four Silicon Valley cities that currently have just cause for evictions and/or rent control ordinances: East Palo Alto, Mountain View, San Jose, and Los Gatos.
Four main questions underpin the research:
How are outmigration patterns of residents related to the presence of tenant protection policies?
How do outmigration patterns vary by household tenure (renting vs. owner-occupancy), socioeconomic status, and policy?
Where do people who leave neighborhoods with protected units move to?
What is the effect of tenant protections on the likelihood of outmigration?
Preliminary analysis suggests that rent control policies mitigate outmigration and downward mobility. In other words, when people do move from protected blocks, they tend to move to better neighborhoods with higher homeownership, fewer multifamily units, and higher rents. This would suggest planned moves. Blocks that do not have these protections have more indicators of involuntary displacement.
However, overall effects on outmigration are moderate. This is likely due to the limits of analyzing just four cities, and that in certain areas tenant protection policies were only recently implemented or effectively strengthened. For example, San Jose, which is large and populous, recently strengthened its rent control policy and adopted just cause.
While the data implies that tenant protections may be preventing displacement, Shrimali says a larger study is necessary for more robust analysis on the effectiveness of tenant protection policies.
"Additional research looking at a larger sample of places with and without tenant protection policies is needed. That includes places where tenant protection policies have been available for a longer time."
For deeper analysis, figures, and data sources, visit Increasing Access to Affordable Housing Opportunities in Silicon Valley.
You may also like: