Darlene Wilczynski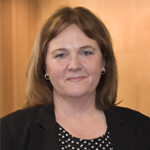 Darlene Wilczynski, Vice President and Regional Executive, Seattle
Darlene Wilczynski is vice president and regional executive of the Seattle branch of the Federal Reserve Bank of San Francisco. In this role, Darlene engages with members of the business and banking sectors, as well as with community and government leaders in Washington and Alaska as part of the Bank's commitment to understanding and reflecting the communities it serves. She is a senior leader who represents the San Francisco Fed in the region and oversees the Seattle Board of Directors and Advisory Councils, including their contribution to monetary policy decisions.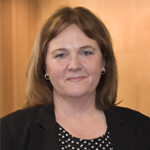 Darlene Wilczynski, Vice President and Regional Executive, Seattle
Darlene joined the San Francisco Fed in October 1997 as the assistant manager of Check Services in Seattle. She has held roles of ever-increasing responsibility in areas that include Human Resources, Public Information, Seattle Check Services, Northern Region Cash Services, District Facilities Management, and Workplace Services before stepping into her current role.
Darlene received a bachelor of science degree from the United States Naval Academy, and served on active duty in the United States Navy for almost six years, and in the Naval Reserves for another 18 years before retiring as a Commander in 2009. She also holds an MBA degree and a certificate in organizational leadership from Chapman University and is a graduate of the Pacific Coast Banking School.
Darlene holds a seat on the President's Research Council of Seattle Central College, one of the most diverse colleges in Washington State. This work provides insight into the diverse communities we serve, while demystifying the work we do. She is also on the Community Development Round Table for the Seattle Metropolitan Chamber of Commerce, an advisory board member for the University of Washington's program for Women in Entrepreneurial Leadership, on the Board of Trustees of the Bellevue Arts Museum, and a proud member of the Washington Chapter of the International Women's Forum.