Philip B. Johnson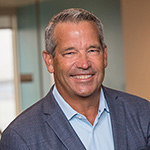 Philip B. Johnson, Senior Vice President, Operations and Safety
Philip B. Johnson is senior vice president of the Operations and Safety Group at the Federal Reserve Bank of San Francisco, responsible for the District's Police Services, Cash Services, Facilities Management, and Workplace Services functions. Phil is the Executive Sponsor for the Bank's business continuity events.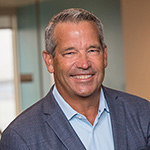 Philip B. Johnson, Senior Vice President, Operations and Safety
Phil serves on the Bank's Executive Leadership Team and provides strategic leadership and oversight to the District's currency and coin operations in San Francisco, Los Angeles, Seattle, Salt Lake City, and Phoenix. Phil represents the Bank on numerous national workgroups shaping the future of currency management and operational innovation.
Employee well-being is Phil's top professional priority; he served as sponsor for the Bank's LGBT Employee Resource Group (ERG) and continues to advance employee achievement through actively championing several workgroups and employee resource groups, most recently sponsoring the Mosaic ERG dedicated to Black employees and their allies.
Phil joined the Federal Reserve Bank of San Francisco in 1999 at the Los Angeles Branch and has contributed to the organization in various managerial roles in District Cash, Facilities and Planning, and the national FedCash Services business line. In 2013 Phil relocated to the San Francisco head office to become Vice President of District Administrative Services and Facilities Management. He was then promoted to Senior Vice President and Chief Financial Officer for the Twelfth District to lead Strategy + Risk, Finance + Procurement, and Statistics + Reserves.
Prior to joining the Federal Reserve, Phil managed two of his own retail businesses for over 25 years. He holds an MBA from Pepperdine University and both a Bachelor of Science degree in aerospace science and a Bachelor of Arts degree in business administration from Westminster College of Salt Lake City.
Outside of work, Phil's family is the focus of his life. He also surfs whenever he can and enjoys volunteering at the Marine Mammal Center in Sausalito, CA.