Charles A. Wilhoite and Steven J. Zika Appointed to the Portland Branch Board of the Federal Reserve Bank of San Francisco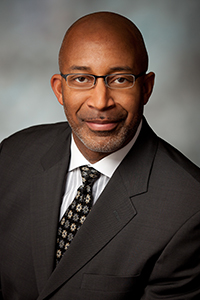 Charles A. Wilhoite
Portland, OR – The Federal Reserve Bank of San Francisco has appointed Charles A. Wilhoite, managing director and national director of health care services at Willamette Management Associates, and Steven J. Zika, chief executive officer and director at Hampton Affiliates, to its Portland Branch board of directors, effective January 1, 2015.
At Willamette Management Associates, a financial consulting firm specializing in business valuation, forensic analysis, and transaction-related financial advisory services, Mr. Wilhoite focuses on merger and acquisition valuations, post-acquisition purchase price allocations, business and stock valuations, ad valorem property tax valuations, and forensic analyses. He also has experience in the valuation and economic analysis of entities focused in the health care industry. Before joining Willamette Management Associates, Mr. Wilhoite was a senior auditor for KPMG, an international accounting and consulting firm, where he specialized in audits.
Mr. Wilhoite previously served as chair on the board of directors of Oregon Health & Science University, the Portland Business Alliance, The Urban League of Portland, the Portland Development Commission, and the Oregon Children's Foundation—SMART. Mr. Wilhoite also currently serves on the board of directors of the US Bank of Oregon, the Oregon State Bar, and The Nature Conservancy, and he is a trustee of the Meyer Memorial Trust. Mr. Wilhoite holds bachelor's degrees in accounting and finance from Arizona State University.  He is a certified public accountant, accredited in business valuation, certified in financial forensics, a certified management accountant, certified in financial management, an accredited senior appraiser, and a certified business appraiser.
Mr. Zika leads Hampton Affiliates, a family-owned forest products business headquartered in Portland, Oregon, employing about 1,500 people primarily in Washington, Oregon, and British Columbia.   Hampton owns approximately 100,000 acres of U.S. timberland, managed on a sustainable basis, certified through the Sustainable Forestry Initiative, and also manages 120,000 hectares of provincial timberland in British Columbia. 
Prior to joining Hampton Affiliates, Mr. Zika was a director at NACOO Materials Handling Group and a director of accounting and reporting at Arthur Anderson.  He is currently chairman of the Western Wood Products Association and Oregon Forest Industries Council, treasurer of the National Softwood Lumber Board; and he serves on the boards of Associated Oregon Industries and Council of Forest Industries (Canada). Mr. Zika holds a bachelor's degree in business from Oregon State University.
Other members of the Portland Branch board include: Dr. Joseph Robertson, Jr. (chairman), Oregon Health & Science University; S. Randolph Compton, Pioneer Trust Bank, N.A.; Robert Hale, Hale Companies; Tamara Lundgren, Schnitzer Steel Industries, Inc.; and Román D. Hernández, Schwabe, Williamson & Wyatt, P.C.
Rob Sholars
Federal Reserve Bank of San Francisco
(415) 974-2699
---
The Federal Reserve Bank of San Francisco (SF Fed) serves the public by promoting a healthy, sustainable economy, and supporting the nation's financial and payment systems. With offices in Los Angeles, Seattle, Salt Lake City, Portland and Phoenix, the Bank serves the Twelfth Federal Reserve District, which includes one-fifth of the nation's population and represents the world's fourth-largest economy. As part of the nation's central bank, the SF Fed informs monetary policy, regulates banks, administers certain consumer protection laws and acts as a financial partner to the U.S. government.