New Chair and Membership Appointments Announced for the Federal Reserve Bank of San Francisco's Community Advisory Council
SAN FRANCISCO – The Federal Reserve Bank of San Francisco announced the newest members of its Community Advisory Council (CAC), whose terms are effective January 1, 2022.
New CAC members include: David Castillo, chief executive officer, Native Community Capital, Tempe, Arizona; and Silvia Castro, executive director, Suazo Business Center, Salt Lake City, Utah.
David Castillo
David Castillo
Mr. Castillo is chief executive officer of Native Community Capital, a nonprofit, Treasury-certified Native Community Development Financial Institution with offices in New Mexico and Arizona. He previously worked with Inter Tribal Council of Arizona, Inc. Mr. Castillo serves on the board of directors of New Mexico Community Capital and the Housing Assistance Council. He holds bachelor's and master's degrees in sociology from Stanford University, and a master's of business administration from Arizona State University.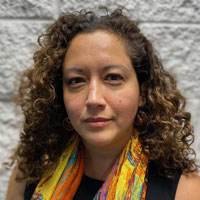 Silvia Castro
Silvia Castro
Ms. Castro is the executive director of Suazo Business Center, a Utah nonprofit organization focused on economic mobility for the region's underserved communities. She has more than 20 years of experience working with nonprofit, government and for-profit organizations including consulting for Fortune 500 companies, the State of Utah, Salt Lake City, Salt Lake County, and forward-looking non-profits such as the Utah Microenterprise Loan Fund, the Austin Project, in Austin, Texas, and the Goldman Sachs 10K Program. Ms. Castro serves on the Board of Trustees for Salt Lake Community College, the Executive Committee of Envision Utah, the Wasatch Front Regional Council's Economic Development District, the Utah Advisory Board for Western Governors University, the Small Business Advisory Board for MOFI, and she is a Senior Advisor to the Kem C. Gardner Policy Institute at the University of Utah.  She holds a bachelor of arts degree in international business from Westminster College of Salt Lake City and a master of business administration from the University of Utah.
The Bank also announced that José A. Quiñonez, chief executive officer of Mission Asset Fund in San Francisco, has been redesignated as chair of the CAC for a second year. In addition, the Bank announced the reappointments of Daisy Gordon Crompton, manager, San Diego Housing Commission, City-County Reinvestment Taskforce, San Diego; Cyndy Gustafson, chief executive officer, Strategic Progress LLC, and executive director, Applied Research and Policy Institute, Reno, Nevada; and Cecil Plummer, president, Western Regional Minority Supplier Development Council, Oakland, California.
The remaining CAC members include:
Debra Gore-Mann, president and chief executive officer, The Greenlining Institute, Oakland, California
Diane Kaplan, president and chief executive officer, Rasmuson Foundation, Anchorage, Alaska
Michelle Kauhane, senior vice president, Hawai'i Community Foundation, Honolulu, Hawaii
Carmen Rojas, president and chief executive officer, Marguerite Casey Foundation, Seattle, Washington
Alando Simpson, chief executive officer, City of Roses Disposal & Recycling, Portland, Oregon
Luz Urrutia, chief executive officer, Accion Opportunity Fund, San Jose, California
Nichol Whiteman, chief executive officer, Los Angeles Dodgers Foundation, Los Angeles, California
Established in 2017, the Twelfth District Community Advisory Council (CAC) serves as an important source of information on current and pending developments in the Twelfth District with an emphasis on underserved and lower-income communities. The members provide observations, opinions and advice to the management of the Federal Reserve Bank of San Francisco on the present state of the economy and on developments in the respective members' communities and areas of interest. The Council will also provide input to the Bank's community development activities. The Twelfth District Community Advisory Council members reside within the nine-state District of this Reserve Bank.
Marshall Eckblad
Federal Reserve Bank of San Francisco
(415) 977-3843
---
The Federal Reserve Bank of San Francisco (SF Fed) serves the public by promoting a healthy, sustainable economy, and supporting the nation's financial and payment systems. With offices in Los Angeles, Seattle, Salt Lake City, Portland and Phoenix, the Bank serves the Twelfth Federal Reserve District, which includes one-fifth of the nation's population and represents the world's fourth-largest economy. As part of the nation's central bank, the SF Fed informs monetary policy, regulates banks, administers certain consumer protection laws and acts as a financial partner to the U.S. government.