5 Fintech Trends Shaping Finance in Asia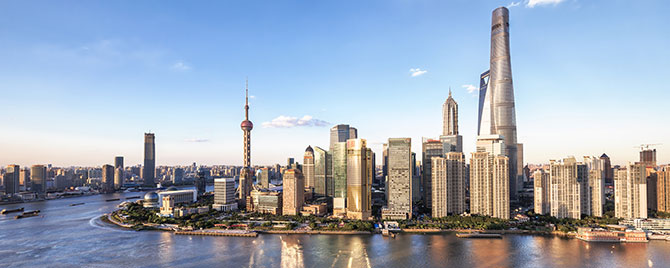 Communications technologies like smartphones, cloud computing, and machine learning are giving rise to new ways of delivering financial services. While San Francisco Fed headquarters sits a few miles away from the world's leading technology hub in Silicon Valley, many of the most innovative developments in financial technology (fintech) are happening in Asia. The latest edition of Asia Focus from the SF Fed's Country Analysis Unit explores the following five fintech trends shaping finance, banking, and banking regulation in Asia.
1. Consumers are paying with their phones
Shoppers across Asia are using their phones to purchase goods and services. Using apps, Asian consumers can pay online or in person for just about anything. Mobile payments have become so popular that in China alone the value of mobile payments is nearly 50 times greater than the United States.
2. Both banks and regulators are experimenting with digital currencies and blockchain
Financial institutions across Asia are examining the potential of digital currencies and distributed ledgers to replace legacy systems. These new technologies can transform areas like trade finance and syndicated lending, radically improving efficiency and lowering costs. At the same time, Asian regulators are testing the potential of digital currencies to improve financial supervision.
3. Fintech can reduce remittance fees, saving poor families billions of dollars
Overseas remittances are critically important for poor families in Asia, yet they are often subject to extremely high fees. New financial technologies have the potential to slash fees, improve reliability, and reduce the amount of time it takes to receive funds. The resulting savings could exceed development assistance from organizations like the World Bank.
4. Fintech can improve access to credit for small businesses
Small businesses in Asia drive both economic growth and employment, yet they receive a disproportionately small share of bank lending. New lenders in Asia are using alternative data to lend to borrowers like small businesses that have no prior credit history. Additionally, peer-to-peer lending is growing rapidly, allowing individuals to lend to small businesses without the involvement of banks.
5. Asian regulators are creating "sandboxes" where fintech firms can experiment
Asian financial regulators have adopted a proactive approach to fintech developments. Several countries in the region have established "sandboxes" where fintech companies and banks can try out new technologies in a controlled environment. This allows regulators to promote innovation while taking steps to limit potential risks to the broader financial system.
Read more about Asia's fintech revolution in Asia Focus.
You may also be interested in: