Three Takeaways from "Addressing Climate Risk through Equitable Community Development" Webinar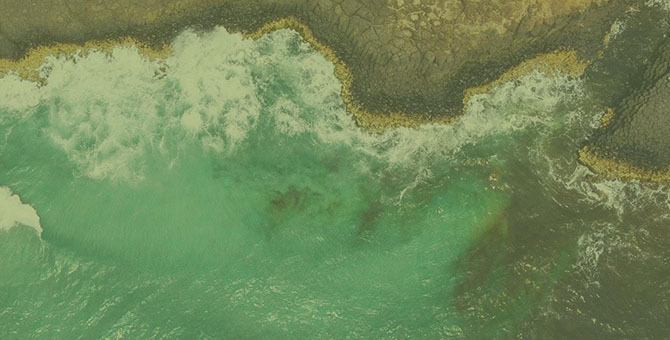 Community development practitioners and leaders joined the San Francisco Fed in a recent webinar, Addressing Climate Risk Through Equitable Community Development, to discuss climate-related risks to the economy and communities, and what options exist for practitioners to encourage equity for all communities when it comes to addressing climate risk.
Panelists examined the risks climate change poses to the economy and financial system and the implications of these risks for low-income communities and communities of color. During the discussion, community development practitioners from around the western U.S. zeroed in on ways to include the highest risk communities in conversations around climate change.
Focus on the most vulnerable communities and work on solutions that meet their specific needs
"It's really important to focus on the people that are most vulnerable and address them with comprehensive, holistic solutions to their vulnerability, so that we can all be more resilient to climate change or other shocks that our economy or people face," said Alvaro S. Sanchez, vice president of policy at The Greenlining Institute. He also noted that actors in the community development space need to change not only what they do but how they do it. "There has been a lot of commitment to equity in the last year, but not a lot of change in practices."
Carol Gore, president and CEO of the Cook Inlet Housing Authority and a member of the SF Fed's Seattle Branch Board of Directors, said that local communities in Alaska are already enduring the effects of climate change. She said many of the efforts to address those communities' needs have not allowed space for local voices to inform outcomes.
"I know an Alaskan elder who described researchers and funders as UFOs," she said. "What he said, and what he meant, was that—with the best of intentions—too often the criteria for funding doesn't fit the problem. So we're left to either adapt to fit or not apply at all."
Preparing for and reducing the potential risks of climate change are as important as responding to individual events
At the SF Fed, efforts are underway to try and understand the impact climate change is having on low-and-moderate-income (LMI) and at-risk communities. Fernanda Nechio, vice president of Sustainable Growth in the San Francisco Fed's Economic Research group, detailed ongoing research that looks at issues such as how communities in cold versus warm climates will have to adapt, the effect climate change will have on housing markets, and whether migration patterns will change due to issues of drought, heat, and flooding.
Tom Cunningham, vice president of Supervision + Credit at the SF Fed, said that it is encouraging that public feedback on disaster preparedness and climate resilience was noted in the Advance Notice of Proposed Rulemaking to modernize the Community Reinvestment Act (CRA).
"I view this topic more holistically. I think it would be an error on our part to focus just on looking at banks' balance sheets and safety and capital expectations without understanding the impact our banks were having with respect to the communities they serve," he said.
Wilma J. Wooten, MD, MPH, public health officer and director of Public Health Services for the County of San Diego Health and Human Services Agency, echoed that sentiment. She called on federal, state, and local officials to look at all aspects of the climate risk timeline, not just responding to individual events like heat waves.
"We need to encourage policymakers to think of ideas that are preventive but also provide support for those response efforts that are needed during extreme heat conditions," she said.
Bring community members into climate risk discussions and connect it to their lived experiences
Ladd Keith, PhD, assistant professor of planning and chair of the Sustainable Built Environments program at the University of Arizona School of Landscape Architecture and Planning, emphasized the need for funders and planners to not wait for the "perfect" or "right" research to start responding to climate risk for vulnerable communities. He said a key to acting is to connect the dots for people to show that climate risk is already affecting their lives.
"If you frame [climate risk] in ways like 'Do you have to walk your dog at 11 o'clock at night because there was a heat wave, and it wasn't safe for you to go out?'…. If you connect it to what people actually care about and drop the climate specific language, a lot of times you connect it to their values, and people will realize suddenly it does impact their life and they do care about it."
Overall, the panelists emphasized the role local communities should play in not only surfacing their needs but also being in control of how to best address those needs and plan for climate risk. Gore noted that equity is deeply rooted in a community being in control of its own fate.
"We work in our political system based on invitation, being invited to the table. That's a critical piece in allowing self-determination to do what it's fully intended to do—allow each community to work and build that consortium, if you will, that they need for their own climate change that they're seeing every day," she said.
Watch the event recording and read the transcript: Addressing Climate Risk Through Equitable Community Development
Elizabeth Mattiuzzi, PhD is a senior researcher in Community Development at the Federal Reserve Bank of San Francisco. Her research focuses on regional transportation and housing governance, equity, and economic opportunity.
Photo credit: ThitareeSarmkasat via iStock
You may also be interested in: