Celebrating Pride 2017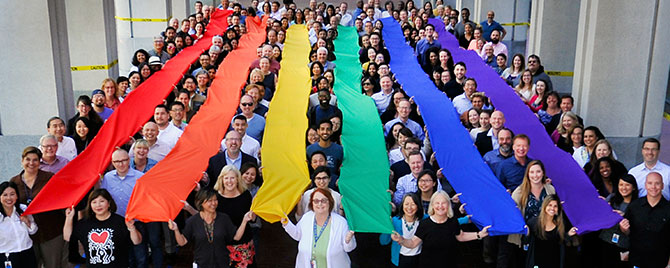 On June 21, hundreds of Federal Reserve Bank of San Francisco LGBTQIA and ally employees formed a human Banner of Love outside San Francisco Fed headquarters. Check out our photos from the event in the image gallery below.
The yearly photo challenge among participating Reserve Banks is sponsored by the Bank's LGBT Employee Resource Group (ERG) to celebrate Pride Month. Diversity and inclusion are core values for the San Francisco Fed. Every June the Bank flies the rainbow Pride Flag, a popular and ubiquitous symbol of the Pride movement originally designed by the late San Francisco artist Gilbert Baker.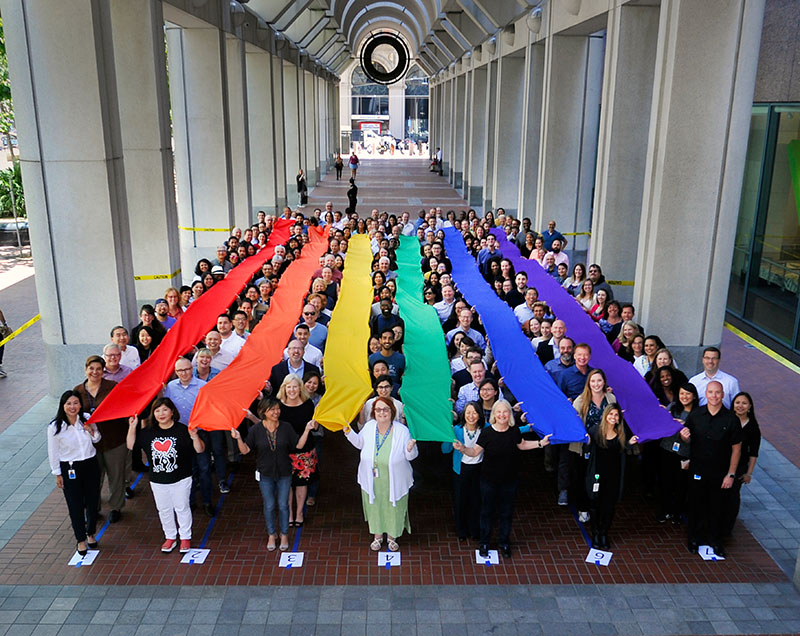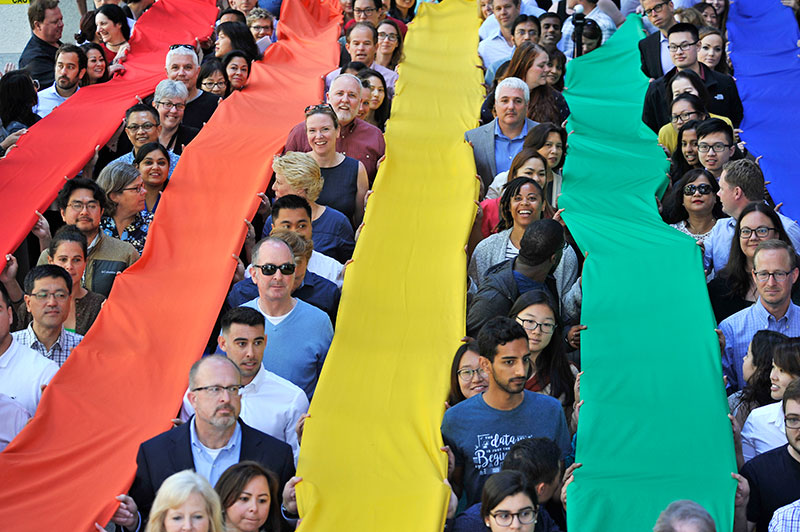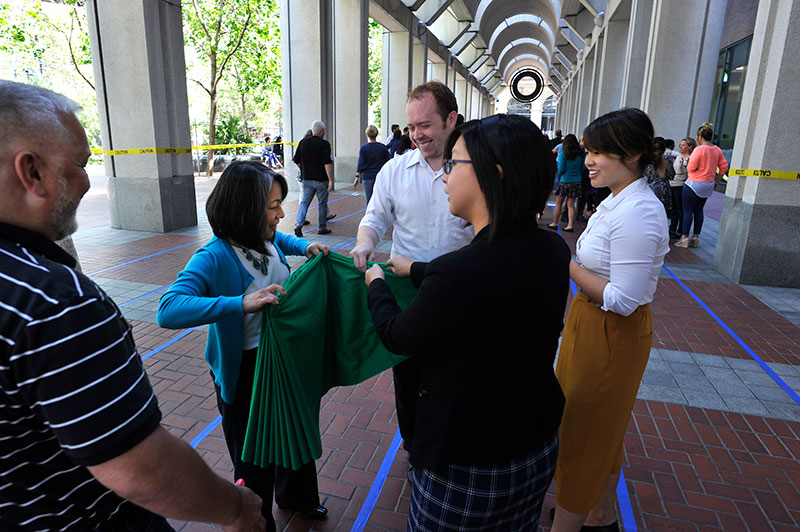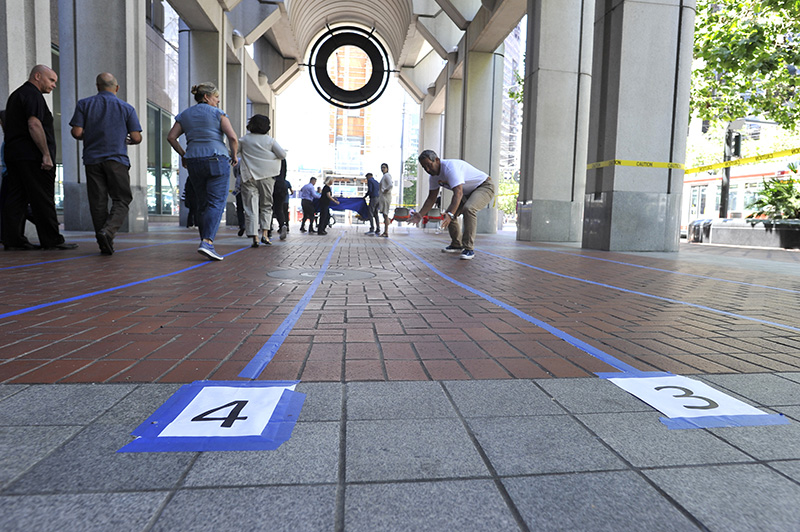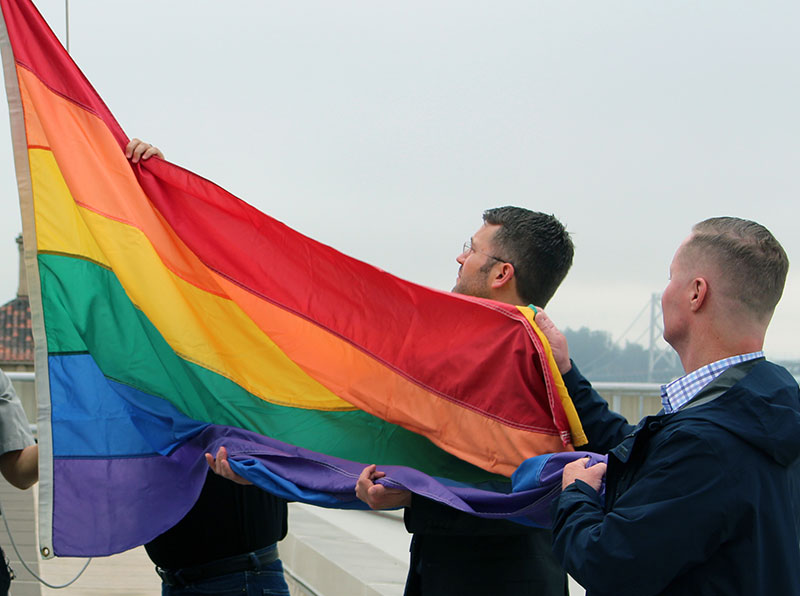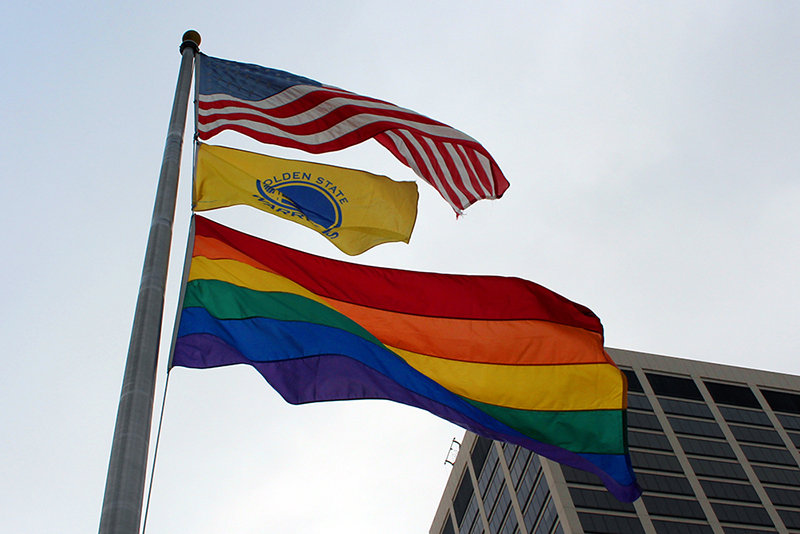 About ERGs
SF Fed Employee Resource Groups (ERGs) are formed around common interests, identities, and/or issues. ERGs are employee-initiated and voluntary, and must align with the Bank's strategic objectives, including diversity and inclusion. The Federal Reserve Bank of San Francisco is a non-political nonprofit organization.
You may also be interested in: