A Concrete Solution for Cash Shred Recycling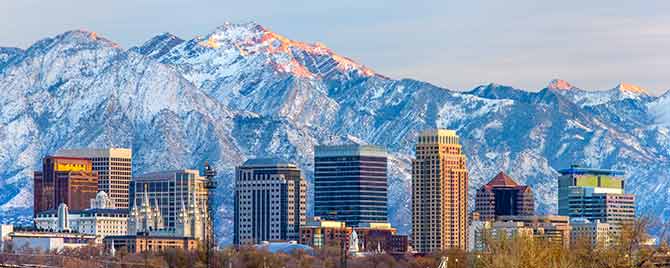 Last year, Federal Reserve Banks across the nation worked with local businesses to recycle 4,200 tons of shredded unfit currency. Our Salt Lake City branch's solution to keeping cash shreds out of landfill? Use the shred residue for fuel consumption and as a component in cement.
The office provides its shredded currency to a local company that incinerates the residue and uses it as energy to fuel their operations. Then the ash is used in a cement mixture process, so every bit of the shred is used.
"We value the longstanding partnership we have held with our vendor over the last four years as it helps us maintain our commitment to be good stewards of the environment," says Rich Sloan, Facilities Manager at the San Francisco Fed's Salt Lake City Branch.
The Fed removes around 5,000 tons of dirty, torn, and worn-out U.S. currency from circulation every year. Cash services recycled 85% of the shred in 2017 to support its environmental initiatives.
What makes the Salt Lake City branch so unique is its ability to re-use every bit of shred, all at no additional cost compared to landfill disposal.
"Through this process, we are able to divert over 30 tons of shred from the landfill each year and ensure it is re-purposed for good in the community," says Sloan.
You may also want to read: