For Consumers in This Time of Pandemic, Cash Remains a Comfort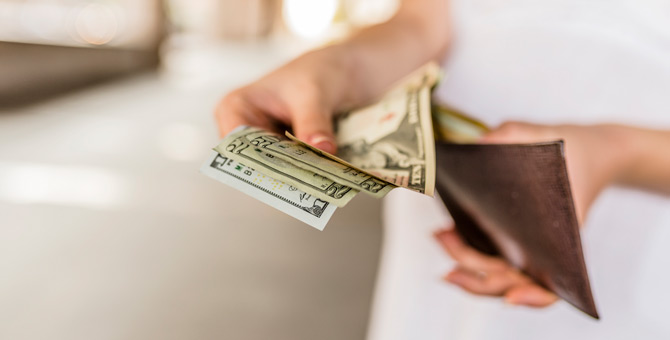 Since the start of the COVID-19 pandemic last year, many consumers have stockpiled cash along with hand sanitizer, disinfectant, and toilet paper. Cash remains popular with consumers, and many say they are holding onto more cash savings at home than before the pandemic began. 
"Our research suggests that people are holding onto cash more for savings than in-store purchases. This can be seen as a store of value and a source of certainty and comfort in uncertain times," said Shaun O'Brien, a lead data and policy analyst at the SF Fed.
The consumer preference for cash is one of the key findings from the Diary of Consumer Payment Choice, an annual survey conducted by the Federal Reserve to better understand U.S. consumers' payment behavior. Recognizing the pandemic's disruption to the economy, payment practices, and potentially cash usage, the Federal Reserve System's Cash Product Office (CPO), based at the San Francisco Fed, and the Federal Reserve Bank of Atlanta conducted supplemental consumer surveys in April 2020 and again in August.
The April supplemental survey indicated consumers more than doubled the amount of cash they stored at home and also increased the amount of cash carried in wallets.
The August supplement found:  
Cash holdings have increased throughout the pandemic, with an average household stash of $530.
The share of respondents who made an in-person payment in the 30 days prior to completing the survey increased to 60%, up from 34% in April.
Nearly 80% of respondents who made in-person purchases reported that they were not averse to using cash during the pandemic.
Most consumers using cash reported no issues with receiving change in coins, despite the coin circulation issues experienced during the pandemic.
Just as no one knows what the pandemic's ultimate economic impact will be, no one can say if shopping and payment behaviors will change permanently because of COVID-19. But the pandemic's effect on the flow of cash and coins in the economy underscore the importance of maintaining a robust U.S. cash supply. 
For more information view the Consumer Payments and the COVID-19 Pandemic: The Second Supplement to the 2020 Findings from the Diary of Consumer Payment Choice.
Image credit: ljubaphoto via iStock.
You may also be interested in:
The views expressed here do not necessarily reflect the views of the management of the Federal Reserve Bank of San Francisco or of the Board of Governors of the Federal Reserve System.