Pandemic Brings Increase in Fraud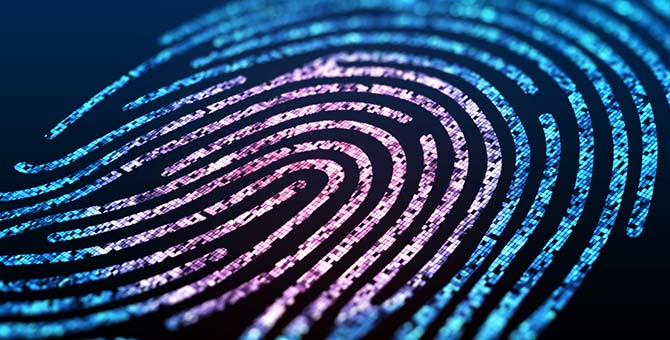 The global pandemic has accelerated many trends: home fitness, comfy fashions, and online lending and banking. While these trends are mostly positive, the Supervision + Credit team's recent First Glance 12L report also notes an increase in fraud among digital commerce and payments. The pandemic has created financial incentive, opportunity, and rationalization to commit identity, mortgage, cyber, and other financial fraud.
According to the report, Javelin Research stated that while total combined fraud losses climbed to $56 billion in 2020, identity fraud accounted for $43 billion. Furthermore, the Federal Trade Commission (FTC) says consumer complaints increased significantly during the pandemic. In 2020, the FTC estimated that fraud cost consumers more than $3.3 billion, up from $1.8 billion in 2019.
In the Federal Reserve's Twelfth District, Nevada and Washington had the most FTC ID theft and fraud complaints per capita. Nevada had the fourth-most ID theft complaints per capita among all 50 states. According to Core Logic's Q2 2021 Quarterly Mortgage Fraud Brief, Nevada, Hawai'i, and California also had high levels of mortgage fraud risk compared with other parts of the nation.
Figure 1
Consumer Complaints per 100k Residents, 2020
| | Nevada | Washington | Arizona | California | Utah | Oregon | Hawai'i | Alaska | Idaho |
| --- | --- | --- | --- | --- | --- | --- | --- | --- | --- |
| Identity Theft | 740 | 712 | 380 | 373 | 292 | 176 | 271 | 127 | 132 |
| Fraud / Other | 1,154 | 857 | 869 | 807 | 707 | 815 | 707 | 734 | 635 |
Source: Federal Trade Commission, Consumer Sentinel Network Annual Data Book
Digital life requires digital awareness
So, what's behind this rapid rise in fraud? In part, a change in consumer behavior. In 2020, consumers spent more time at home and online. As a result, people shared their name, email, and other personal details via digital communications for both their work and personal lives.
Another factor that contributed to the rise in fraud, according to Javelin Research, was the shift from in-person to remote lending among financial institutions. This change in business models, accompanied by a housing market with low inventory, low interest rates, and high competition, incentivized fraudulent activity through remote lending.
More money, more opportunity
Pandemic relief programs were another opportunity for fraudulent behavior. According to the Pandemic Response Accountability Committee, fraud complaints, arrests, and convictions were associated with three programs: Paycheck Protection Program (PPP), Economic Injury Disaster Load (EIDL) program, and Pandemic Unemployment Assistance (PUA).
Red flags and reaction
Government agencies, financial institutions, and consumers have noticed this wave of fraud and responded with more robust forms of authentication. Fingerprint scanning and facial recognition have increased in popularity, as they facilitate reduced customer friction, fewer chargebacks, and faster payment at checkout, while decreasing fraud opportunities.
Government agencies have also increased fraud enforcement. In May 2021, the Department of Justice (DOJ) created the Covid-19 Fraud Enforcement Task Force. In June 2021, the Financial Crimes Enforcement Network (FinCEN) issued eight government-wide priorities for anti-money laundering and countering terrorism financing.
The Securities and Exchange Commission (SEC) and Internal Revenue Service (IRS) also provide educational materials on tax-related fraud schemes as well as tips to avoid being defrauded.
Basic steps you can take to protect yourself from red flags and fraud schemes include:
Increase your privacy settings
Ask questions
If it appears too good to be true, it probably is
For more details on fraud across the District, visit the full First Glance 12L 2Q21 report (pdf, 321.13 kb).
Photo credit: Iaremenko via iStock.
You may also like: