Careers in Cash Operations
Maintaining the integrity of the U.S. payment system
U.S. currency is the world's most relied upon currency, with over two trillion dollars in circulation worldwide. The Federal Reserve is responsible for distributing our nation's currency throughout the world in the form of Federal Reserve Notes and coin.
The Cash Operations group at the SF Fed plays a vital role in maintaining the U.S. payment system by distributing currency and coin throughout the western United States and international markets. We are also responsible for the administrative services and controls that provide currency and coin to over 900 financial institutions in the largest of the twelve Federal Reserve Districts.
Additionally, we work with the U.S. Secret Service to identify and report counterfeits, while maintaining the quality of currency by removing and destroying worn or damaged notes from circulation.
Subscribe to our newsletter to stay current on SF Fed careers, news, and more.
Explore available Cash Operations jobs
Why you should join us
The Cash Operation group's mission is to ensure the public's trust and confidence in the distribution of U.S. Currency for our communities.
Our group is committed to providing an inclusive work environment that places people first. We are service driven, and we seek to meet the unique needs of each of our employees while simultaneously fulfilling our mission during times of stability or times of high volatility. We are committed to innovation and integration of new technologies to improve our work.
Our team is made up of operations professionals, analysts, compliance experts, strategists, and many more. Whether you're brand new to the workforce or an experienced professional, we have opportunities for you!
Learn about our commitment to equity
Cash Operations in Action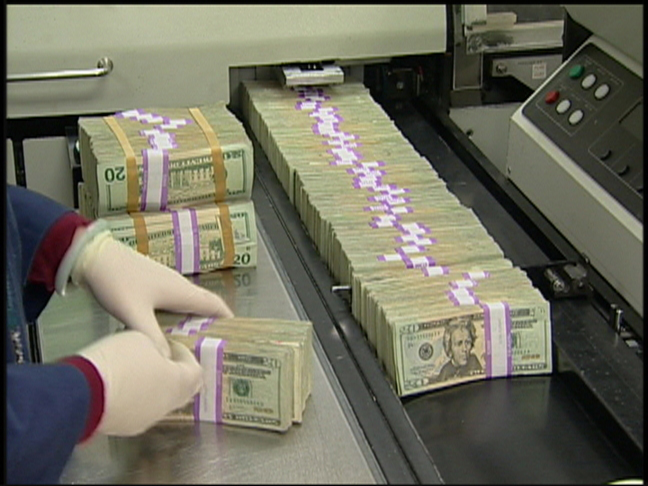 High-speed Banknote Processing (BPS) machine
Cash offices use currency processing machines designed with state-of-the-art sensors to count, sort, and inspect currency for quality and authenticity.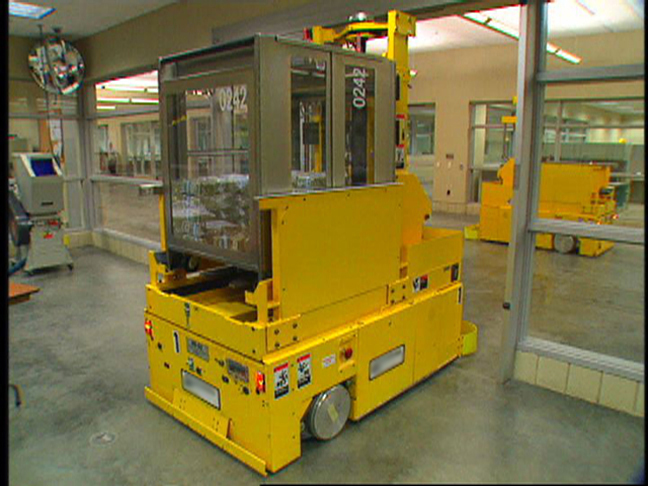 Automated Guided Vehicle (AGV)
Some offices with automated cash vaults use AGVs to store and retrieve containers of currency.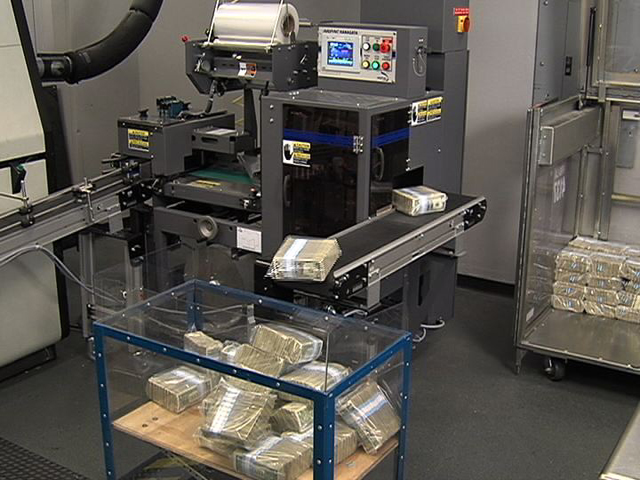 Bundling, Conveying, and Packaging System (BCAPS)
This system provides an efficient alternative to the manual bagging process required after currency has been processed by our banknote processing machines. It eliminates over 12,000 repetitive motions per day.
Ready to join us?
Explore available Cash Operations jobs
Search all available SF Fed roles