Boards of Directors
The Federal Reserve Bank of San Francisco was established under the Federal Reserve Act in 1914 and is subject to the general oversight and supervision of the Board of Governors of the Federal Reserve System, in Washington, D.C. The San Francisco Fed is governed by a nine‐member board of directors. Each of the four branches in Los Angeles, Portland, Salt Lake City, and Seattle also has a separate seven‐member branch board. The duties and responsibilities of the head office directors are set forth in the Federal Reserve Act, the San Francisco Fed's bylaws, the charters for the directors' committees, and Board of Governors' policies.
Head Office (San Francisco) Board of Directors
Class C: Appointed by the Board of Governors to represent the public
Tamara Lundgren (2023)
Chair of the Board and Federal Reserve Agent
Chairman, President, and
Chief Executive Officer
Schnitzer Steel Industries, Inc.
Portland, Oregon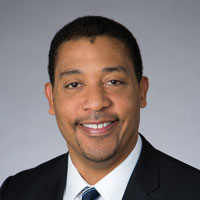 David P. White (2024)
Deputy Chair of the Board
Immediate Past Chief Executive Officer and Chief Negotiator
Screen Actors Guild (SAG-AFTRA)
Los Angeles, California, and
Current Venture Partner
Ulu Ventures
Palo Alto, California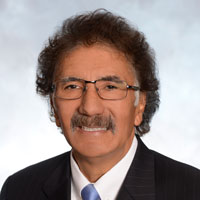 Mario Cordero (2025)
Executive Director
Port of Long Beach
Long Beach, California
Class C directors are appointed with consideration (but not exclusive) to the interests of agriculture, commerce, industry, services, labor, and consumers. They cannot be officers, directors, employees, stockholders of any bank, or bank, financial, or thrift holding company, although a chair must be a person of tested banking experience. Class C directors must have been residents of the District for two years prior to appointment.
Class B: Elected by member banks to
represent the public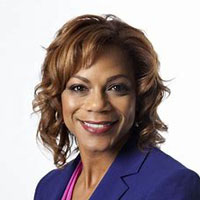 Karen Lee (2023)
Chief Executive Officer
Plymouth Housing
Seattle, Washington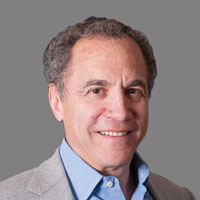 Arthur F. (Skip) Oppenheimer (2024)
Chairman and
Chief Executive Officer
Oppenheimer Companies, Inc., and
President
Oppenheimer Development Corporation
Boise, Idaho
Carl Chang (2025)
Chief Executive Officer
Kairos Investment Management Company, and
Chairman of the Board
Pieology Pizzeria
Rancho Santa Margarita, California
Class B directors are elected with consideration (but not exclusive) to the interests of agriculture, commerce, industry, services, labor, and consumers. They cannot be officers, directors, or employees of any bank.
Class A: Elected by member banks to represent member banks
S. Randolph (Randy) Compton (2023)
Chairman of the Board, President, and
Assistant Secretary
PTB Corporation, and
Chairman of the Board
Pioneer Trust Bank, N.A.
Salem, Oregon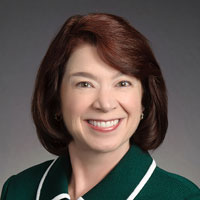 Simone Lagomarsino (2025)
President and
Chief Executive Officer
Luther Burbank Savings and Luther Burbank Corporation
Santa Rosa, California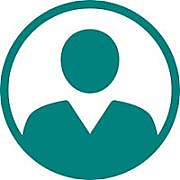 Vacant Seat
Class A directors may be an officer, director, or employee of a member bank. They may not play a role in the appointment of presidents, first vice presidents, or Reserve Bank officers whose primary duties involve supervision of regulated entities. They may not be involved in supervisory matters.
Branch Boards
Los Angeles Branch Board of Directors
Portland Branch Board of Directors
Salt Lake City Branch Board of Directors
Seattle Branch Board of Directors
Boards of Directors and Responsibilities
The roles of Reserve Bank directors are in three principal areas: overseeing the management of the Reserve Banks and Branches, participating in the formulation of national monetary and credit policies, and acting as a "link" between the government and the private sector.
In the exercise of its administrative responsibilities, a Reserve Bank's head office board of directors reviews and establishes (with management) the Bank's annual goals and objectives, reviews and approves the budget, and conducts an independent appraisal of the performance of both the Bank (including its efficiency and productivity) and its president and first vice president (with the exception of Class A directors).
A subset of the Reserve Bank directors also oversees, through a general auditor whom they appoint and who reports directly to them, the maintenance of an effective system of internal auditing procedures.
Directors have a special role with respect to monetary policy and credit policy. In this function, directors, with their diverse backgrounds, bring to the Federal Reserve System the greatest benefits of regional autonomy: separate and eclectic viewpoints on economic and credit conditions. This input helps the Federal Reserve anticipate changing trends in the economy. At board meetings, they also have an opportunity to express their views as to whether monetary policy is "about right, too tight, or too easy." The Federal Reserve Act also gives each Reserve Bank the power to establish discount rates, subject to review and determination by the Board of Governors.
Another principal responsibility of each head office Reserve Bank board is to select a president who, in its judgment, will be qualified to participate in the monetary policy deliberations and decisions of the Federal Open Market Committee. Effective July 21, 2010, the Dodd‐Frank Act allows only Class B and Class C directors to participate in the presidential appointment process.
The Reserve Bank's bylaws make clear that supervisory matters relating to regulated entities do not fall within the purview of the board of directors. Further, Class A directors and Class B directors affiliated with a savings and loan holding company may not participate in personnel or budget decisions related to the Reserve Bank's supervisory function. These constraints are designed to minimize the risk of an actual or perceived conflict of interest at the board of directors level.
2023 Director Demographic Data
| Director Class/Type | Female | Male | Hispanic or Latino | White | Black or African American | Asian | Native Hawaiian or Pacific Islander | American Indian or Alaska Native | Two or more races |
| --- | --- | --- | --- | --- | --- | --- | --- | --- | --- |
| SF Head Office Directors – Class C | 1 | 2 | 1 | 1 | 1 | 0 | 0 | 0 | 0 |
| SF Head Office Directors – Class B | 1 | 2 | 0 | 1 | 1 | 1 | 0 | 0 | 0 |
| SF Head Office Directors – Class A | 1 | 1 | 0 | 2 | 0 | 0 | 0 | 0 | 0 |
| Branch Directors – Board of Governors‑Appointed | 9 | 3 | 3 | 7 | 1 | 1 | 0 | 0 | 0 |
| Branch Directors – SF Head Office Board/Bank‑Appointed | 7 | 9 | 2 | 10 | 1 | 1 | 0 | 1 | 1 |
| Total Count | 19 | 17 | 6 | 21 | 4 | 3 | 0 | 1 | 1 |
| Percent of Total | 53% | 47% | 17% | 58% | 11% | 8% | 0% | 3% | 3% |
Related
Elections and Appointments
Director Election Circulars
Twelfth District Federal Advisory Council Member
Federal Reserve System Boards of Directors