Meet the Presidential Search Committee
Selection of a new bank president and CEO is among the most important responsibilities that any Reserve Bank's board of directors must undertake. Hear directly from the San Francisco Fed search committee members about the unique characteristics of the Twelfth District, the rich diversity of the people and industries that make up the district, and the professional skills, experience and leadership qualities they believe are most important to find in the next bank president.
Search Committee Members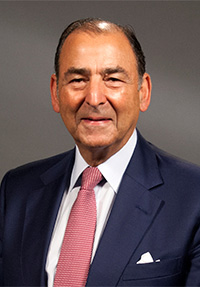 Alex Mehran, Search Committee Chair
Mr. Mehran is chairman and CEO of Sunset Development Company, located in San Ramon, CA. He is the former chairman of the board of directors of The Bay Area Council, and a current member of its executive committee. Mr. Mehran graduated with honors from Harvard College, and holds an LLB with honors from Cambridge University. Mr. Mehran has been chair of the San Francisco Fed's head office board of directors since January 2017.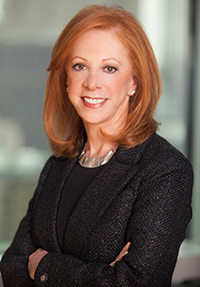 Tamara Lundgren
Ms. Lundgren is president, CEO and director of Schnitzer Steel Industries, Inc., Portland, OR, a position she has held since 2008. Prior to joining the company in 2005, Ms. Lundgren was a managing director in investment banking at JPMorgan Chase and Deutsche Bank in New York and London, respectively. She holds a bachelor's degree from Wellesley College, and a J.D. from the Northwestern University School of Law. Ms. Lundgren previously served as chair of the San Francisco Fed's Portland branch board of directors.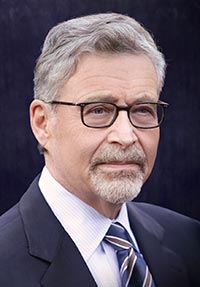 Barry Meyer
Mr. Meyer is the retired chairman and CEO of Warner Bros. Entertainment, and founder and chairman of North Ten Mile Associates, a strategic consultancy firm specializing in entertainment industry clients and issues. He retired from Warner Bros. in 2013, following a 43-year career at the studio that included 14 years as its chairman and CEO. Mr. Meyer holds a bachelor's degree from the University of Rochester, and a J.D. from Case Western Reserve University School of Law. Mr. Meyer currently serves as deputy chair of the San Francisco Fed's head office board of directors.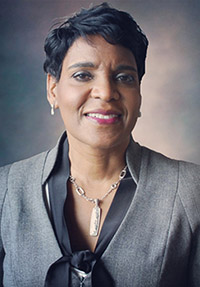 Rosemary Turner
Ms. Turner serves as president of UPS Northern California. In her current role she ensures that UPS provides the logistical capabilities to support new business in Northern and Central California, as well as Northern Nevada. Ms. Turner holds a bachelor's degree in accounting from Loyola Marymount University in Los Angeles. She joined the San Francisco Fed's head office board in January 2017. Prior to this, Ms. Turner served on the Bank's Economic Advisory Council (EAC). She also served as a member of the Philadelphia Fed's board of directors from 2013 – 2014.