Four Lessons for the Future of Central Banking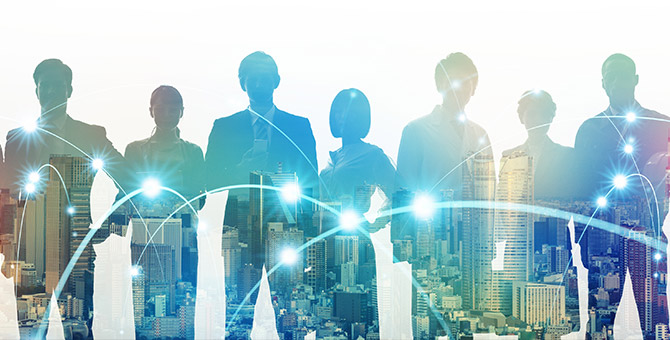 The role of central banks around the world, and here in the United States has been shifting, and these changes are even more pronounced due to the COVID-19 pandemic. Furthermore, the fight for racial justice in the United States has continued to shine a light on the ongoing inequities in our financial and economic systems.
So, what does the future hold for central banking? What lessons can we learn from this past year?
In November 2020, the San Francisco Fed co-hosted the Central Bank of the Future Conference with the University of Michigan's Center on Finance, Law, and Policy to tackle these issues. Here are some takeaways from the event that may be helpful as we strive for a more inclusive and equitable future.
Patience and Impatience for Social Justice
The conference opened with broad themes of the pandemic, monetary policy, and social justice. One of the most striking statements came from SF Fed President Mary C. Daly when she said we must be both patient and impatient with social justice in the United States. This means both demanding changes now, while understanding that complex systems and systemic inequity take time to correct.
Another major takeaway came from an all-female panel discussion on the future of monetary policy, which included Kathryn Dominguez, Professor of Public Policy and Economics at the University of Michigan; Julia Coronado, President and Founder of MacroPolicy Perspectives; Karin Kimbrough, Chief Economist at LinkedIn; and Viola Llewellyn Co-founder and President of Ovamba Solutions. Speakers focused on the need to break down traditional metrics of employment to identify populations that are being left behind, rather than focusing on averages. These ideas tie back to the Federal Reserve's recently updated Monetary Policy strategy, which takes a longer-run and more inclusive approach to promoting maximum employment, stable prices, and long-term interest rates.
"An inclusive economy, to me, is something really fundamental…[it] means everyone in the economy has an opportunity to be whoever they want, to fully participate, and there are no barriers, no hurdles to prevent them from doing so."

– Mary C. Daly, President, Federal Reserve Bank of San Francisco
Exponential Digitization
The conference also explored the role of central banks in managing payments infrastructure and the potential of managing other data-focused systems in financial services. Data, identity verification, and fraud detection are trends we've been monitoring over the past year. As the COVID-19 pandemic further catalyzes digital transformation, we continue to explore the benefits and potential risks of these topics.

Several important questions were raised about financial infrastructure and digital transformation during the conference, which will have relevance into the future. These include:
Who may be left behind with increasing digitization and how do we create equal opportunities to benefit from technology?
What are the risks of digitization and the increasing use of data and how might we mitigate those risks?
Do we need new digital infrastructure? And if so, what kinds of entities should build and maintain those systems?
Another prominent topic of discussion during the conference were Central Bank Digital Currencies (CBDCs). Conference panelists and speakers discussed the potential for CBDCs to impact financial inclusion, as well as the goals of global policymakers exploring this topic. They also highlighted the importance of technical design choices and a thoughtful policy implementation. This is a quickly evolving space that the Federal Reserve System will continue to explore.
The Future of Supervision
The third major theme of the conference was the evolving role of supervision as it interacts with both inclusion and technology. A panel of international experts discussed the challenge of supervising new types of companies that do not fit into existing regulatory structures. Innovation is increasingly blurring the boundaries between sectors with products and services that blend technology, finance, health, and more. It is clear that traditional sector-based definitions and regulation do not fully cover quickly evolving practices. So, it is essential that regulators enhance their own internal technical capacity and knowledge in order to adapt.
Watch the full 2020 Central Bank of the Future Conference recordings.
Looking to 2021 and Beyond
One of the most important takeaways from the conference—and 2020 overall—is how interconnected our systems and citizens are with one another. The functions of the modern central bank are intertwined so it is important to use the tools of monetary policy, financial infrastructure, and supervision together to navigate technology and inclusion into the future.
The Fintech team and I look forward to continuing to explore these relationships and wish everyone a happy new year.
Kaitlin Asrow is a fintech policy advisor at the San Francisco Fed.
Image credit: metamorworks via iStock.
Read more about the SF Fed's focus on inclusion and technology: