SF Fed Visiting Scholar named 2022 Clark Medalist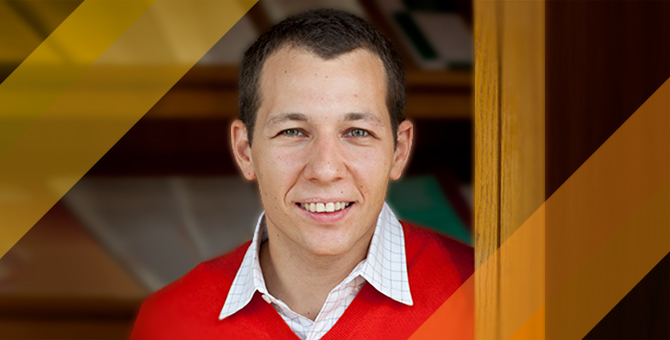 Congratulations to Oleg Itskhoki, a visiting scholar in the San Francisco Fed's Economic Research Department, for being named best young American economist for 2022.
Itskhoki, a professor of economics at the University of California, Los Angeles, was awarded the John Bates Clark Medal by the American Economic Association. The annual award recognizes American economists under age 40 who have made significant contributions to economic thought and knowledge. Among economists, the Clark Medal is generally as highly regarded as the Nobel Prize.
The award announcement noted, "Itskhoki's insights into both trade and exchange rate behavior have far-reaching implications for optimal policy that will be the focus of considerable research in the years to come."
The economist's work sheds new light on links between globalization and within-country income inequality. The announcement noted, "he has upended long-standing explanations for exchange rate puzzles, replacing them with new conceptual frameworks for understanding exchange rate movements."
Zheng Liu, director of the SF Fed's Center for Pacific Basin Studies, said, "Oleg's pathbreaking work on globalization, labor markets, and exchange rate behavior has created a huge impact in the fields of international finance and trade.  His work represents a masterful combination of new empirical results uncovered from rich micro-level data with creative theoretical insights."
Liu noted one example of this work is the paper "Dominant Currencies: How Firms Choose Currency Invoicing and Why It Matters," which Itskhoki presented at the Center's 2020 Pacific Basin Research Conference.
Liu said, "We are proud to have this influential young economist as a visiting scholar."
Anita Todd is senior research editor in the Economic Research Department of the Federal Reserve Bank of San Francisco.
You may also be interested in: