Serving the public with innovative research and analysis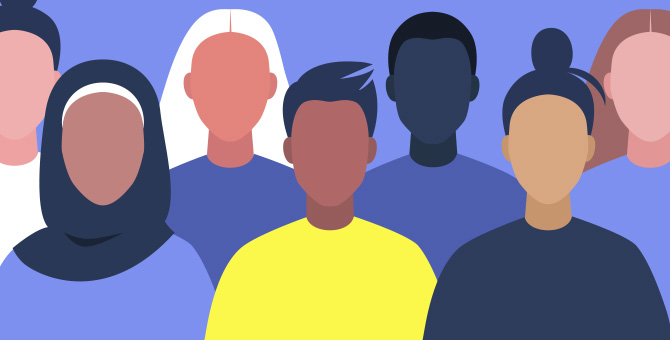 The SF Fed's Economic Research Department invites graduate students to apply to the 2023 "Unlocking Our Potential" Research Scholar program by January 31, 2023.
To apply, please submit a research-based essay analyzing various aspects of gender and racial inequities, their underlying causes, and their economic consequences. Students whose essays are selected will earn the opportunity to spend six weeks working with us as summer Research Scholars.
FedViews
Zheng Liu, vice president at the Federal Reserve Bank of San Francisco, stated his views on the current economy and the outlook as of October 20, 2022.
Economic Letter
As monetary policymakers work to deliver low and stable prices and an economy that works for all, they will need to be resolute and mindful. This means moving firmly toward our goal, while constantly calibrating our stance of policy so that we go far enough to get the job done, but not so far that we overdo it. The following is adapted from remarks by the president of the Federal Reserve Bank of San Francisco to the Orange County Business Council in Irvine, California, on November 21.
Working Paper
The stimulus effects of expansionary fiscal policy under average inflation targeting (AIT) depends on both monetary and fiscal policy regimes. AIT features an inflation makeup under the monetary regime, but not under the fiscal regime. In normal times, AIT amplifies the short-run fiscal multipliers under both regimes while mitigating the cumulative multiplies due to intertemporal substitution. In a zero-lower-bound (ZLB) period, AIT reduces fiscal multipliers under a monetary regime by shortening the duration of the ZLB through expected inflation makeup. Under the fiscal regime, AIT has a nonlinear effect on fiscal multipliers because of the absence of inflation makeup and the presence of a nominal wealth effect.
The China Cyclical Activity Tracker, China CAT, is an alternative measure of China's economic growth based on research in Fernald, Hsu, and Spiegel (2019).

Cyclical and Acyclical Core PCE Inflation divides components of core personal consumption expenditures according to whether they move in tandem with economic cycles or are independent of the state of the overall economy.

​

The Daily News Sentiment Index is a high frequency measure of U.S. economic sentiment based on lexical analysis of economics-related news articles.

​

Inflation Sensitivity to COVID-19 divides core personal consumption expenditures inflation into components that are sensitive and insensitive to the economic disruptions caused by the pandemic.

PCE Inflation Dispersion statistics present a more detailed summary of the personal consumption expenditure price index (PCEPI), a measure of U.S. inflation. Included are measures of the distribution of price changes across categories and diffusion indices.

​

The Proxy Funds Rate uses a broad set of financial market indicators to assess the stance of monetary policy. The proxy rate can be interpreted as indicating what federal funds rate would typically be associated with prevailing financial market conditions if the federal funds rate were the only monetary policy tool being used.

The SF Fed Data Explorer is an interactive tool that gives users the ability to explore, analyze, and download detailed data for various groups of people in the U.S. labor market. The data come from responses to the monthly Current Population Survey (CPS).

Supply- versus Demand-Driven PCE Inflation determines the monthly contributions to both headline and core personal consumption expenditures (PCE) inflation from supply-driven versus demand-driven components.

​

Total Factor Productivity (TFP) presents a real-time, quarterly data series for the U.S. business sector, adjusted for variations in factor utilization—labor effort and capital's workweek.

​

The Treasury yield premium model decomposes nominal bond yields of various maturities into three components: expectations of the average future short-term interest rate, a term premium, and a model residual.

This page provides estimates of weather-adjusted employment change in the United States for the past six months. The estimates are aggregated from county-level estimates of weather's employment effects, which were derived from a county-level analysis of the short-run effects of unusual weather on employment growth.