Serving the public with innovative research and analysis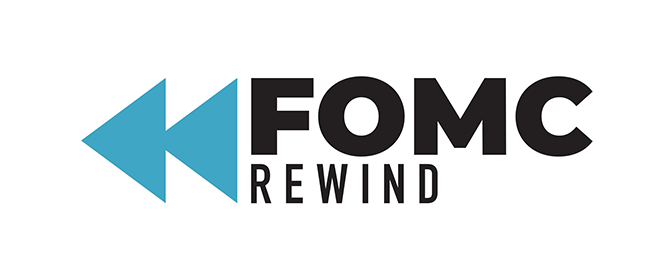 The Federal Open Market Committee (FOMC) raised the target range for its short-term policy rate, the federal funds rate, 0.75 percentage points at its June meeting. In its post-meeting statement, the FOMC reiterated that inflation remains elevated, reflecting supply and demand imbalances related to the pandemic, higher energy prices, and broader price pressures.
What does the Fed's policy decision mean for you? Let's rewind and learn more in the SF Fed Blog.
FedViews
Mark Spiegel, senior policy advisor at the Federal Reserve Bank of San Francisco, stated his views on the current economy and the outlook as of June 2, 2022.
Economic Letter
Supply and demand imbalances associated with the COVID-19 pandemic have contributed to a sharp increase in price inflation since early 2021. In response, market-based measures of short-term inflation compensation have risen sharply in the United States. Survey-based measures suggest that this has not affected longer-term inflation expectations. However, analyzing the difference between market prices of standard and inflation-indexed government bonds provides tentative indications that investors have raised their 10-year inflation expectations since spring 2021 to levels above their historical range.
Working Paper
Several advanced economies implemented negative nominal interest rates in the middle of the last decade, seeking to provide further monetary accommodation once cuts in positive territory had been exhausted. Negative rates affect banks in novel ways, mostly because during times of negative policy rates the interest rate that banks pay households on their deposits usually remains close to zero. In this review, we analyze the large literature that studies the impact of negative nominal interest rates, proceeding in four steps. First, we explain the theoretical channels through which negative rates affect banks. Second, we discuss the empirical findings about bank outcomes under negative rates. Third, we describe the aggregate transmission channels that influence the macroeconomic implications of a policy rate cut in negative territory. Finally, we compare the general-equilibrium models that have been used to quantify the effectiveness of negative rates and highlight why they have obtained mixed results. We conclude that, if properly implemented, negative rates are a valuable tool that central banks should not discard outright. However, negative rates can have quantifiable costs for the financial sector, and their effectiveness is likely to decline if implemented for long periods.
The China Cyclical Activity Tracker, China CAT, is an alternative measure of China's economic growth based on research in Fernald, Hsu, and Spiegel (2019).

​

This page will no longer be updated after May 31, 2022. COVID-19 Forecasts by County projects future infection growth rates for various horizons using near real-time data on social distancing behavior, weather, vaccinations, and confirmed COVID-19 cases per capita. The forecasts are based on the estimated relationship between transmission factors and subsequent infection growth over the pandemic to date.

​

Cyclical and Acyclical Core PCE Inflation divides components of core personal consumption expenditures according to whether they move in tandem with economic cycles or are independent of the state of the overall economy.

​

The Daily News Sentiment Index is a high frequency measure of U.S. economic sentiment based on lexical analysis of economics-related news articles.

​

Inflation Sensitivity to COVID-19 divides core personal consumption expenditures inflation into components that are sensitive and insensitive to the economic disruptions caused by the pandemic.

​

PCE Inflation Dispersion statistics present a more detailed summary of the personal consumption expenditure price index (PCEPI), a measure of U.S. inflation. Included are measures of the distribution of price changes across categories and diffusion indices.

​

Supply- versus Demand-Driven PCE Inflation determines the monthly contributions to both headline and core personal consumption expenditures (PCE) inflation from supply-driven versus demand-driven components.

​

Total Factor Productivity (TFP) presents a real-time, quarterly data series for the U.S. business sector, adjusted for variations in factor utilization—labor effort and capital's workweek.

​

The Treasury yield premium model decomposes nominal bond yields of various maturities into three components: expectations of the average future short-term interest rate, a term premium, and a model residual.

​

The Wage Rigidity Meter offers a closer examination of the annual wage changes of U.S. workers that have not changed jobs over the year.

​

This page provides estimates of weather-adjusted employment change in the United States for the past six months. The estimates are aggregated from county-level estimates of weather's employment effects, which were derived from a county-level analysis of the short-run effects of unusual weather on employment growth.