Serving the public with innovative research and analysis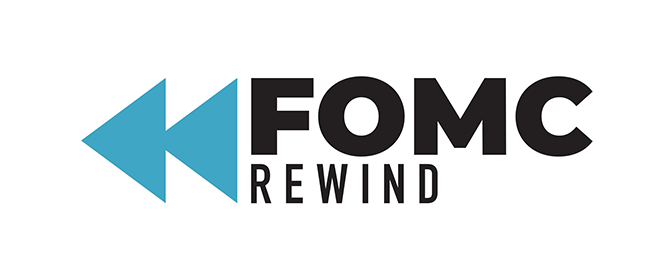 The Federal Open Market Committee raised the target range for its short-term policy rate, the federal funds rate, by half a percentage point. The Committee noted in its May 2022 statement that inflation remains elevated, reflecting supply and demand imbalances related to the pandemic, higher energy prices, and broader price pressures.
What does the Fed's decision mean for you? Let's rewind and learn more in the SF Fed Blog.
FedViews
Mauricio Ulate, senior economist at the Federal Reserve Bank of San Francisco, stated his views on the current economy and the outlook as of April 21, 2022.
Economic Letter
How much persistent versus transitory forces contribute to inflation influences the Federal Reserve's ability to achieve its goal of 2% average inflation over time. If elevated inflation is driven mainly by persistent shocks, then a stronger and longer-lasting policy response is likely to be needed to bring inflation back down. Recent data show that consecutive changes in monthly inflation rates have tended to move increasingly in the same direction. This pattern suggests that the contribution of persistent shocks to inflation has been rising since mid-2019.
Working Paper
Using a unique data set and a novel identification strategy, we estimate the effect of minimum wage increases on job vacancy postings. Utilizing occupation-specific county-level vacancy data from the Conference Board's Help Wanted Online for 2005-2018, we find that state-level minimum wage increases lead to substantial declines in existing and new vacancy postings in occupations with a larger share of workers who earn close to the prevailing minimum wage. We estimate that a 10 percent increase in the state-level effective minimum wage reduces vacancies by 2.4 percent in the same quarter, and the cumulative effect is as large as 4.5 percent a year later. The negative effect on vacancies is more pronounced for occupations where workers typically have lower educational attainment (high school or less) and in counties with higher poverty rates. We argue that our focus on vacancies versus on employment has a distinct advantage of highlighting a mechanism through which minimum wage hikes affect labor demand. Our finding of a negative effect on vacancies is not inconsistent with the wide range of findings in the literature about the effect of minimum wage changes on employment, which is driven by changes in both hiring and separation margins.
The China Cyclical Activity Tracker, China CAT, is an alternative measure of China's economic growth based on research in Fernald, Hsu, and Spiegel (2019).
This page will no longer be updated after May 31, 2022. COVID-19 Forecasts by County projects future infection growth rates for various horizons using near real-time data on social distancing behavior, weather, vaccinations, and confirmed COVID-19 cases per capita. The forecasts are based on the estimated relationship between transmission factors and subsequent infection growth over the pandemic to date.
Cyclical and Acyclical Core PCE Inflation divides components of core personal consumption expenditures according to whether they move in tandem with economic cycles or are independent of the state of the overall economy.
The Daily News Sentiment Index is a high frequency measure of U.S. economic sentiment based on lexical analysis of economics-related news articles.
Inflation Sensitivity to COVID-19 divides core personal consumption expenditures inflation into components that are sensitive and insensitive to the economic disruptions caused by the pandemic.
PCE Inflation Dispersion statistics present a more detailed summary of the personal consumption expenditure price index (PCEPI), a measure of U.S. inflation. Included are measures of the distribution of price changes across categories and diffusion indices.
Total Factor Productivity (TFP) presents a real-time, quarterly data series for the U.S. business sector, adjusted for variations in factor utilization—labor effort and capital's workweek.
The Treasury yield premium model decomposes nominal bond yields of various maturities into three components: expectations of the average future short-term interest rate, a term premium, and a model residual.
The Wage Rigidity Meter offers a closer examination of the annual wage changes of U.S. workers that have not changed jobs over the year.
This page provides estimates of weather-adjusted employment change in the United States for the past six months. The estimates are aggregated from county-level estimates of weather's employment effects, which were derived from a county-level analysis of the short-run effects of unusual weather on employment growth.