Serving the public with innovative research and analysis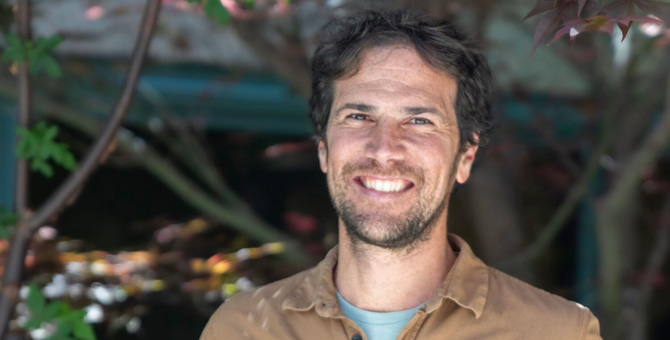 Joan Monras, Research Advisor at the SF Fed and Professor of Economics at the Pompeu Fabra University, has been awarded the 22nd Banco Sabadell Foundation Award for Economic Research for his innovative research in the field of immigration.
Monras's research focuses on the fields of labor economics, urban economics, and international trade. His articles examine the effect of immigration on the labor market and how local economies adjust to economic shocks and policy changes. He has also studied how immigration and racial disparities affect the geographical distribution of economic activity.
FedViews
Sylvain Leduc, executive vice president and director of research at the Federal Reserve Bank of San Francisco, stated his views on the current economy and the outlook as of September 7, 2023.
Economic Letter
Monetary policy is often regarded as having only temporary effects on the economy, moderating the expansions and contractions that make up the business cycle. However, it is possible for monetary policy to affect an economy's long-run trajectory. Analyzing cross-country data for a set of large national economies since 1900 suggests that tight monetary policy can reduce potential output even after a decade. By contrast, loose monetary policy does not appear to raise long-run potential. Such effects may be important for assessing the preferred stance of monetary policy.
Working Paper
This paper argues that migrants' decision to bring their dependent family members shapes their consumption behavior, their choice of destination, and their sensitivity to migration barriers. We document that in China: (i) rural migrants disproportionately move to expensive cities; (ii) in these cities they live without their family and in poorer housing conditions; and (iii) they remit more, especially when living without their family. We then develop a quantitative general equilibrium spatial model in which migrant households choose whether, how (with or without their family), and where to migrate. We estimate the model using plausibly exogenous variation in wages, housing prices, and exposure to family migration costs. We use the model to estimate migration costs and relate them to migration policy. We find that hukou policies protect workers in large, expensive, and high income cities at the expense of rural households, who use remittances to overcome some of these costs.
The China Cyclical Activity Tracker, China CAT, is an alternative measure of China's economic growth based on research in Fernald, Hsu, and Spiegel (2019).

Cyclical and Acyclical Core PCE Inflation divides components of core personal consumption expenditures according to whether they move in tandem with economic cycles or are independent of the state of the overall economy.

​

The Daily News Sentiment Index is a high frequency measure of U.S. economic sentiment based on lexical analysis of economics-related news articles.

​

Inflation Sensitivity to COVID-19 divides core personal consumption expenditures inflation into components that are sensitive and insensitive to the economic disruptions caused by the pandemic.

PCE Inflation Dispersion statistics present a more detailed summary of the personal consumption expenditure price index (PCEPI), a measure of U.S. inflation. Included are measures of the distribution of price changes across categories and diffusion indices.

​

The Proxy Funds Rate uses a broad set of financial market indicators to assess the stance of monetary policy. The proxy rate can be interpreted as indicating what federal funds rate would typically be associated with prevailing financial market conditions if the federal funds rate were the only monetary policy tool being used.

The SF Fed Data Explorer is an interactive tool that gives users the ability to explore, analyze, and download detailed data for various groups of people in the U.S. labor market. The data come from responses to the monthly Current Population Survey (CPS).

Supply- versus Demand-Driven PCE Inflation determines the monthly contributions to both headline and core personal consumption expenditures (PCE) inflation from supply-driven versus demand-driven components.

​

Total Factor Productivity (TFP) presents a real-time, quarterly data series for the U.S. business sector, adjusted for variations in factor utilization—labor effort and capital's workweek.

​

The Treasury yield premium model decomposes nominal bond yields of various maturities into three components: expectations of the average future short-term interest rate, a term premium, and a model residual.

This page provides estimates of weather-adjusted employment change in the United States for the past six months. The estimates are aggregated from county-level estimates of weather's employment effects, which were derived from a county-level analysis of the short-run effects of unusual weather on employment growth.