Celebrating Hispanic Heritage—What Does My Latinidad Mean to Me?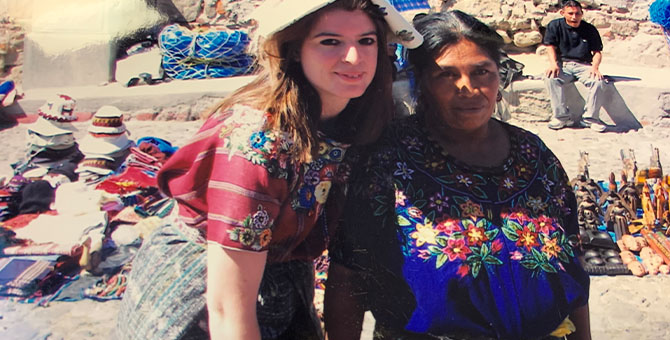 Hispanic and Latino culture in America predates this country's formation, whether considering the Spanish colonies in the Southeast, or more broadly, the often-overlooked indigenous presence across the country. Throughout America's history, Latinos have impacted this nation's culture, economy, and daily life in ways big and small.
This Hispanic Heritage Month, Unidos, the SF Fed's Latino employee resource group, is excited to raise awareness about Latinos' impact on the U.S. and highlight their culture and contributions to the U.S. economy.
In the U.S., Latino Gross Domestic Product (GDP) alone is $2.6 trillion.
If measured as a country, Latino GDP would be the 8th largest in the world.
Latinos have the highest workforce participation rates, launch more startups, and represent the fastest growing educational attainment of any group in the U.S.
Like other communities with heritage rooted in other countries, Unidos members hold and embody multiple identities. Far from being "half this" or "part that", we celebrate the privilege of embodying multiple cultures and countries of heritage. I interviewed Unidos member Patricia Veliz who shared what her Latino heritage means to her.
Patricia's Story
Some of Patricia Veliz's earliest memories of Guatemala include helping her grandmother make "chuchitos" (a Guatemalan tamale) and being embraced by the local people—an incredibly big-hearted and deeply rich ancient culture.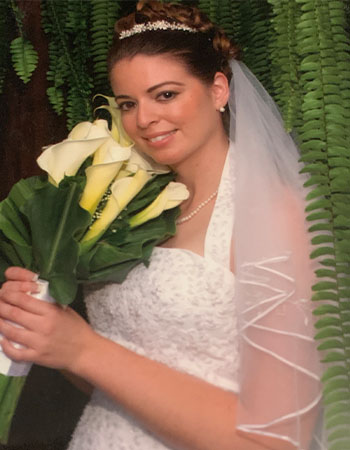 Born in Livermore, California, Patricia's heritage is diverse: a Guatemalan-American, whose ancestry includes indigenous roots (Mayan), as well as French, Italian, Spanish, Irish, and Native American (Chickasaw). At a very young age she was exposed to her family's multiple languages and customs through her grandparents, uncles, Latin music, and of course, Spanish telenovelas!
Like Patricia, many Latinos have indigenous heritage. A lot of Americans are surprised to learn that many, if not most, Latinos have indigenous ancestry. Most of this misunderstanding is due to the severe decimation of the United States' indigenous populations—versus that of other European countries, in which indigenous people had different colonial experiences.
Indigenous culture, language, and lifestyles survived colonization, remaining a core part of modern-day life in many countries. Latino heritage is often simplified to refer to people by their countries of origin, but the influence of Indigenous cultures is important to recognize as well.
An Early Fascination with Mayan Culture
At five years old, Patricia spent a month in Guatemala City, her first chance to learn about Guatemalan culture. She experienced its Mayan, European, and Caribbean influences. While Spanish is Guatemala's official language, there are 25 languages spoken throughout: 22 are Mayan languages, and two others are spoken by the Garifuna and Xinca people.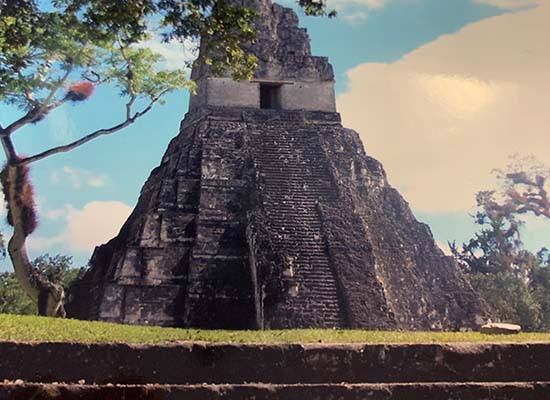 At this young age, Patricia was exposed to Mayan ceremonies and historic towns such as Chichicastenango, home to one of Central America's largest open-air markets. The stunning craftsmanship and artwork at the market—hand-carved wood masks, handwoven textiles, plus flowers and fruit products—impressed the young Patricia. "I saw all the detail and hard work that goes into making these handwoven textiles, the vibrant colors of a Mayan bride's beautifully handwoven huipil (embroidered blouse) and corte (skirt)," she shares. "And I thought to myself, 'One day, I want to wear a traditional Mayan costume like that.'"
It was here that Patricia witnessed two Mayan families honoring two different life events within the Santo Tomas Church. "On one side of the church, people were crying and on the other side, people were happy. In front of me, a Mayan couple was getting married at the altar, and next to them was a casket as a funeral was taking place at the same time. They were celebrating someone who had lived a long life and passed on and celebrating the new beginning of the Mayan couple's marriage. This ceremony and others ignited a deep interest and passion to learn more about these traditions and Mayan culture."
Seeking Out Spanish
As Patricia continued to travel to Guatemala, her connection to Latino culture deepened and showed up in the form of love for Merengue, Cumbia, and Marimba music. She was an equal opportunity Latino music lover, whose favorites include Juan Gabriel, Bronco, Los Bukis, Luis Miguel, Ana Gabriel, Rocio Durcal, and Cristian Castro. Though her mother didn't speak Spanish to her, Patricia sought out the language and would often speak to her grandmother in Spanish. Over time, that curiosity continued and by listening to music and watching novellas, Patricia developed her Spanish.
Fully aware of and deeply connected to her heritage, Patricia often navigated misunderstandings about her identity in America. "Growing up, it was a bit difficult to identify as being half Guatemalan because people would often judge me by the color of my skin," she says. "Some people assume if you are a certain color that you cannot be Latin, or you cannot speak or understand Spanish." Many Latinos have lighter skin, and many are Black. In fact, one in three U.S. African Americans is Afro-Latino. Those experiences were challenging at times, and Patricia finds she's often able to "educate people and let them know that being a certain skin tone doesn't define you."
Continuing the Traditions
Patricia has now visited Guatemala over 15 times, enjoying the Mayan traditions, costumes, ​​and culture—something she values and hopes to continue to pass down to her daughter, who is six. Patricia even married in Antigua, Guatemala, wearing the traditional Mayan costume inspired by that Chichicastenango wedding she witnessed on her first trip to Guatemala as child. "Every time I travel to Guatemala, I know it's going to be a new adventure. I know that I will meet new people and see different places. Each time I learn more! The most important thing to me is that I continue to be passionate about my culture and that I teach my daughter about her Guatemalan culture." Maybe they will one day make chuchitos together!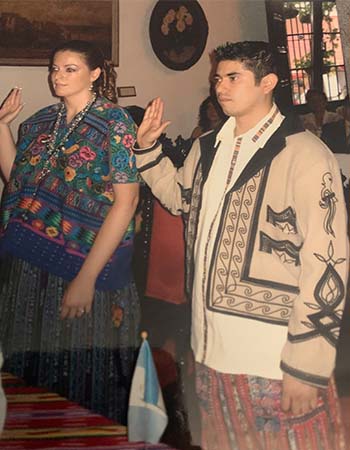 Patricia's pride and love of her heritage has also led her to value and educate herself on all cultures. And she continually discovers more to learn and love about her Latinidad. My hope is that Patricia's story is a reminder that Latino heritage is not linear, it is diverse and beautifully complex. This rich heritage has always contributed to the culture and economy of the U.S., and these contributions will continue for generations to come.
Elizabeth Parrott is a senior business relationship manager in the Information and Technology Services Group at the Federal Reserve Bank of San Francisco. She also co-leads Unidos, the San Francisco Fed's Latino employee resource group.
Photos courtesy of Patricia Veliz.
You may also be interested in: