Listen to Learn, Engage to Serve: Becoming a Community-Engaged Bank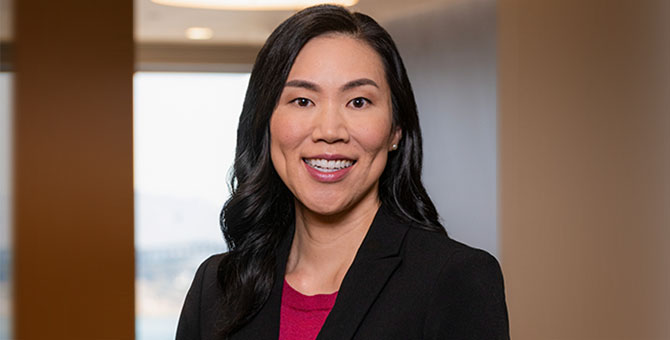 The Federal Reserve Bank of San Francisco is committed to being a "community-engaged bank." What exactly does this mean? As Senior Vice President of Public Engagement and one of the people responsible for building the Bank's community relationships, I believe a significant part of the answer hinges on the quality of our interactions with the people we serve.
The San Francisco Fed is responsible for the Twelfth District in the Federal Reserve System. Encompassing the nine western states and the Pacific Territories, the District is the largest and one of the most demographically diverse in the System. It's also an economic powerhouse. Its 30-plus million workers accounted for over 20% of the nation's total nonfarm employment in 2019, and its manufacturers produced almost 20% of the nation's exports in the same year.
Developing effective ways to engage with and represent communities across the Twelfth District has been one of the most exciting challenges of my professional life.
I have spent most of my career in the field of community development, focused on expanding economic opportunity for low- and moderate-income communities. I've heard repeatedly from community members that public engagement is too often a one-way street. People find themselves invited to a community meeting only to hear about decisions directly impacting them—decisions that have already been made, often by people unfamiliar with the neighborhood.
What community members want—what we all want—is to have a voice and to be heard. People want the chance to weigh in, to share their experiences and their expertise, and to influence how decisions are made.
Engaging directly with community members taught me that the SF Fed needs to seek out and lift up stories about how people's daily lives are impacted by the economy. We need to approach this work with humility and empathy, recognizing that the more we understand how different people and businesses experience the economy, the better we can meet our monetary policy mandate and support the financial system. When it comes to public engagement, we need to engage in two-way dialogue and emphasize listening and learning.
How We Engage
As it's designed, the Federal Reserve System already provides a solid foundation for this type of community engagement. As America's central banking system, the Federal Reserve is made up of the Board of Governors in Washington, DC and twelve Federal Reserve Banks around the country.
Having geographic proximity helps the individual Reserve Banks build strong relationships with the regions they serve. As part of the effort to understand local economic conditions, each Bank provides essential financial services, conducts research focused on regional economic and community development issues, and gathers perspectives from business and community leaders, including recruiting local leaders as board members and advisors to help guide the Bank's work. All of this helps ensure the financial and economic needs of communities across the country inform the Federal Reserve System's national monetary policy decisions.
Even with this strong foundation, the San Francisco Fed knows we can go further in our efforts to engage our community partners. Robust and meaningful engagement with the people we serve isn't a 'nice-to-have.' It's a 'must-have.'
Over the last few years, we've taken numerous steps to become better listeners. In 2020, the San Francisco Fed brought together its external engagement functions to form an integrated Public Engagement Group that focuses on building trusted relationships with stakeholders from across the Twelfth Federal Reserve District. This includes targeted engagement with business and civic leaders; community development stakeholders focused on low- and moderate-income communities and communities of color; elected officials and their staff at the federal, state, and local levels; and members of the Bank's boards and advisory councils. Together, these diverse stakeholders provide in-depth information about local conditions that help inform our efforts to create a strong, healthy, and inclusive economy.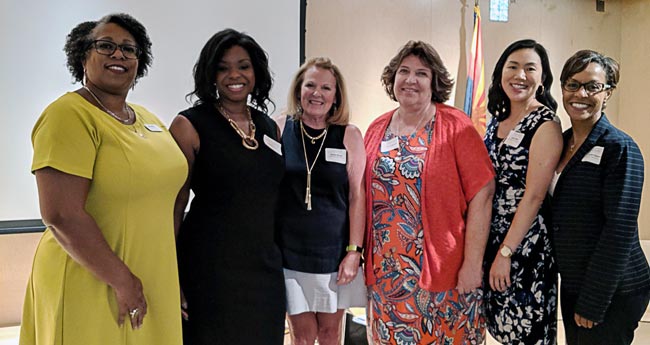 We have also added new employees and expanded the existing capacity of the Public Engagement Group. For example, historically our Regional Executives, who lead our branch offices and branch boards and engage business and civic leaders, had other operational duties at the Bank. As part of the realignment, Regional Executives are now dedicated to public engagement full-time. We are also recruiting for a new position to focus on engagement with Native American, Alaska Native, and Native Hawaiian communities, recognizing the importance of having dedicated professionals with expertise on issues specific to indigenous communities. In addition, we have a community development engagement team that works directly with public, private, and nonprofit partners across the Twelfth District to expand economic opportunity for low- and moderate-income communities and communities of color.
Listening in Action
Putting our expanded public engagement into practice, we recently conducted a series of listening sessions on inflation across the Twelfth District to help deepen our understanding of the impact of rising prices.
We convened over a dozen conversations in late February 2022 with business leaders representing the District's leading industries—information technology, professional and business services, construction, food and agriculture, leisure and hospitality—and non-profit organizations that serve and support low- and moderate-income communities and communities of color across the region.
These conversations painted a picture of an economy and households under stress. No sector or industry has been immune from rising prices and pandemic-related supply chain disruptions. At the same time, listening session participants provided numerous examples of the Twelfth District's resiliency and well-earned reputation for innovation.
These sessions were extremely valuable. The San Francisco Fed can only succeed when we meet the needs of the people we serve. By deepening our understanding of what people experienced during this period of high inflation, we can better shape monetary policy that addresses inflation concerns and supports an economy that works for everyone.
It's All About Trust
The value of listening and learning goes beyond the immediate goal of informing our next set of decisions. It also advances the longer-term goal of building trust in the Federal Reserve. Increasing public trust is neither easy nor quickly accomplished. It's an iterative and often slow process. And it's completely necessary. As Mary Daly, our President and CEO has said, "Trust is our most important tool. If we don't have the people's trust, then nothing we do will matter… Trust is not something you get and hold, it's something you get and earn every single day."
Public engagement, grounded in a commitment to transparency and accountability, is one of the best ways to earn this trust. We want to create a virtuous circle. Through two-way dialogue, we build up trust with the Twelfth District's residents. When the Bank acts on their behalf, residents see the fruits of this dialogue. They are then more likely to trust the organization and engage with it further, providing critical insights that help the Bank fulfill its dual mandate. Creating and maintaining this virtuous circle is one of the main goals of our public engagement efforts.
Genuinely engaging with the people we serve takes hard work. Listening and learning takes time. Building pipelines of leaders who can then serve on boards and advisory councils and represent their communities doesn't happen overnight. We must meet people where they are. We also have to get to know them as people, including understanding their hopes and aspirations, as well as the challenges they face. Only then can we really forge productive, long-term relationships.
In my experience, devoting the time and resources is worth it. The more we understand the communities we serve, the more we can work together to create an economy that works for everyone.
Laura Choi is the Senior Vice President of Public Engagement at the Federal Reserve Bank of San Francisco.
This essay first appeared on the San Francisco Fed's Medium channel.
You may also be interested in: