Sylvain Leduc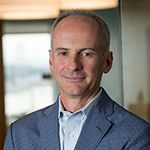 Sylvain Leduc, Executive Vice President and Director of Research
Sylvain Leduc is executive vice president and director of Economic Research at the Federal Reserve Bank of San Francisco. In this role, Sylvain helps oversee the development of key research and analyses to inform the monetary policy decision-making process. Prior to this appointment, Sylvain was senior vice president and associate director of Economic Research.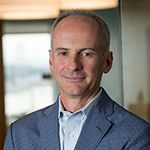 Sylvain Leduc, Executive Vice President and Director of Research
Sylvain joined the Federal Reserve Bank of San Francisco in 2008 as a research advisor, and was promoted to vice president of Microeconomic and Macroeconomic Research in 2013. He also worked as a senior economist in the Division of International Finance at the Board of Governors of the Federal Reserve System in Washington, D.C., and as a senior economist in Macroeconomic Research at the Federal Reserve Bank of Philadelphia.
From May 2016 until July 2018, Sylvain served as Deputy Governor of the Bank of Canada. As a member of its Governing Council, he shared responsibility for decisions on monetary policy and financial system stability and for setting its strategic direction.
Born in Montréal, Canada, Sylvain received his bachelor's and master's degrees in economics from McGill University and obtained a doctor of philosophy in economics from the University of Rochester. He has served as Editorial Advisor for the Canadian Journal of Economics.