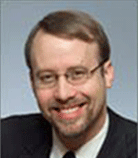 John G. Fernald
Senior Research Advisor
International Research
Macroeconomics, Productivity growth, China's economy
CV (pdf, 416.95 kb)
Profiles: Google Scholar | Personal website
Working Papers
2022-19 | with Li | September 2022
abstract

(+)
The U.S. economy came into the pandemic, and looks likely to leave it, on a slow-growth path. The near- term level of potential output has fallen because of shortfalls in labor that should reverse over time. Labor productivity, to a surprising degree, has followed an accelerated version of its Great Recession path with initially strong growth followed by weak growth. But, as of mid-2022, it appears that the overall level of labor and total factor productivity are only modestly affected. The sign of the effect depends on whether we use the strong income-side measures of pandemic output growth or the much weaker expenditure-side measures. There is considerable heterogeneity across industries. We can explain some but not all of the heterogeneity through industry differences in cyclical utilization and off-the-clock hours worked. After accounting for these factors, industries where it is easy to work from home have grown somewhat faster than they did pre-pandemic. In contrast, industries where it is hard to work from home have performed extremely poorly.
2022-08 | March 2022
abstract

(+)
Dale W. Jorgenson has been a central contributor to a wide range of economic and policy issues over a long and productive career. His research is characterized by a tight integration of economic theory, appropriate data that matches the theory, and sound econometrics. His groundbreaking work on the theory and empirics of investment established the research path for the economics profession. He is a founder of modern growth accounting: Official statistics in many countries, including the United States, implement Jorgenson's methods. Relatedly, without Jorgenson's unflagging efforts, consistent industry KLEMS datasets for many countries—which have been widely used in recent decades for growth accounting, econometrics, and other applications—would not exist. Jorgenson is also a pioneer in econometric modeling of producer and consumer behavior and of econometrically estimated, intertemporal general equilibrium modeling for policy analysis.
2022-07 | with Inklaar | March 2022
abstract

(+)
The UK's slow productivity growth since 2007 has been referred to as a "puzzle", as if it were a particularly UK-specific challenge. In this paper, we highlight how the United States and northern Europe experienced very similar slowdowns. The common slowdown in productivity growth was a slowdown in total factor productivity (TFP) growth; we find little evidence that capital deepening was an important independent factor. From a conditional-convergence perspective, most of the UK slowdown follows from the slowdown at the U.S. frontier. From the mid-1980s to 2007, the UK's relative productivity level moved closer to the level of the U.S. and northern Europe, driven by essentially complete convergence in market services TFP. In contrast, manufacturing lost ground relative to the U.S. frontier prior to 2007, and remains far below the frontier. The relative ground lost after 2007 is modest—cumulating to about 4 percentage points—and is largely attributable to somewhat unfavorable industry weights and industry-specific issues in mining, rather than a systematic UK competitiveness problem.
2021-09 | with Li | March 2021
abstract

(+)
The level of potential output is likely to be subdued post-COVID relative to its previous estimates. Most clearly, capital input and full-employment labor will both be lower than they previously were. Quantitatively, however, these effects appear relatively modest. In the long run, labor scarring could lead to lower levels of employment, but the slow pre-recession pace of GDP growth is unlikely to be substantially affected.
2020-17 | with Esfahani and Hobijn | March 2020
abstract

(+)
We account for the sources of world productivity growth, using data for more than 36 industries and 40 major economies from 1996 to 2014, explicitly taking into account changes in the misallocation of resources in labor, capital, and product markets. Productivity growth in advanced economies slowed but emerging markets grew more quickly which kept global productivity growth relatively constant until around 2010. After that, productivity growth in all major regions slowed. Much of the volatility in world productivity growth reflects shifts in the misallocation of labor across countries and industries. Using new data on PPP-based value-added measures by country and industry, we show that about a third of these shifts is due to employment growing in countries, most notably China and India, that benefit from an international cost advantage. Markups are large and rising and impact the imputed misallocation of capital. However, they have little effect on the country-industry technology contribution to global productivity.
2016-18 | August 2016
abstract

(+)
What is the sustainable pace of GDP growth in the United States? A plausible point forecast is that GDP per capita will rise well under 1 percent per year in the longer run, with overall GDP growth of a little over 1-1/2 percent. The main drivers of slow growth are educational attainment and demographics. First, rising educational attainment will add less to productivity growth than it did historically. Second, because of the aging (and retirements) of baby boomers, employment will rise more slowly than population (which, in turn, is projected to rise slowly relative to history). This modest growth forecast assumes that productivity growth is relatively "normal," if modest—in line with its pace for most of the period since 1973. An upside risk is that we see another burst of information-technology-induced productivity growth similar to what we saw from 1995 to 2004.
2013-32 | with Daly, Jorda, and Nechio | July 2017
abstract

(+)
The manner firms respond to shocks reflects fundamental features of labor, capital, and commodity markets, as well as advances in finance and technology. Such features are integral to constructing models of the macroeconomy. In this paper we document secular shifts in the margins firms use, in aggregate, to adjust to shocks that have consequences for the economy's cyclical behavior. These new business cycle facts on the comovement of output and its inputs are a natural complement to analyzing output and its expenditure components. Our findings shed light on the changing cyclicality of productivity in response to different shocks.
2012-19 | April 2014
abstract

(+)
This paper describes a real-time, quarterly growth-accounting database for the U.S. business sector. The data on inputs, including capital, are used to produce a quarterly series on total factor productivity (TFP). In addition, the dataset implements an adjustment for variations in factor utilization—labor effort and the workweek of capital. The utilization adjustment follows Basu, Fernald, and Kimball (BFK, 2006). Using relative prices and input-output information, the series are also decomposed into separate TFP and utilization-adjusted TFP series for equipment investment (including consumer durables) and "consumption" (defined as business output less equipment and consumer durables).
supplement

(+)
Manuscript | with Basu, Fisher, and Kimball | November 2013
abstract

(+)
Theory implies that the economy responds differently to technology shocks that affect the production of consumption versus investment goods. We estimate industry-level technology innovations and use the input-output tables to relax the typical assumptions in the investment-specific technical change literature—assumptions that, we find, do not hold in the data. We find that investment-technology improvements are sharply contractionary for hours, investment, consumption, and output. Consumption-technology improvements, on the contrary, are generally expansionary. Thus, disaggregating technology shocks into consumption and investment-specific changes yields two shocks that both produce business-cycle comovement, and also explain a large fraction of annual changes in GDP and its components. Most of the responses we find are consistent with the predictions of simple two-sector models with sticky prices.
Published Articles (Refereed Journals and Volumes)
Forthcoming in Journal of International Money and Finance | with Hsu and Spiegel
abstract

(+)
We propose using imports, measured as reported exports of trading partners, as an alternative benchmark to gauge the accuracy of alternative Chinese indicators (including GDP) of fluctuations in economic activity. Externally reported imports are likely to be relatively well measured, as well as free from domestic manipulation. Using principal components, we derive activity indices from a wide range of indicators and examine their fit to (trading-partner reported) imports. We choose a preferred index of eight non-GDP indicators (which we call the China Cyclical Activity Tracker, or C-CAT). Comparison with that index and others indicate that Chinese statistics have broadly become more reliable in measuring cyclical fluctuations over time. However, GDP adds little information relative to combinations of other indicators. Moreover, since 2013, Chinese GDP growth has shown little volatility around a gradually slowing trend. Other measures, including the C-CAT and imports, do not show this reduction in volatility. Since 2017, the C-CAT slowed from well above trend to close to trend. As of mid-2019, it was giving the same cyclical signal as GDP.
Is China Fudging Its Figures
Journal of International Money and Finance 114, February 2021 | with Spiegel
International Productivity Monitor 38, September 2020, 104-135 | with Inklaar | Yes
abstract

(+)
In the years since the Great Recession, many observers have highlighted the slow pace of labor and total factor productivity (TFP) growth in advanced economies. This paper focuses on the European experience, where we highlight that trend TFP growth was already low in the runup to the Global Financial Crisis (GFC). This suggests that it is important to consider factors other than just the deep crisis itself or policy changes since the crisis. After the mid-1990s, European economies stopped converging, or even began diverging, from the U.S. level of TFP. That said, in contrast to the United States, there is some macroeconomic evidence for some northern European countries that the GFC had a further adverse impact on TFP growth. Still, the challenges for economic policy look surprisingly similar to the ones discussed prior to the Great Recession, even if the policy implications seem less clear.
In Education, Skills, and Technical Change: Implications for Economic Growth, NBER Studies in Income and Wealth, ed. by C. Hulten and V. Ramey | NBER/University of Chicago Press, 2018 | with Bosler, Daly, and Hobijn
abstract

(+)
Over the past 15 years, labor-quality growth has been very strong–defying nearly all earlier projections–and has added around 0.5 percentage points to an otherwise modest U.S. productivity picture. Going forward, labor quality is likely to add considerably less and may even be a drag on productivity growth in the medium term. Using a variety of methods, we project that potential labor-quality growth in the longer run (7 to 10 years out) is likely to fall in the range of 0.1 to 0.25 percent per year. In the medium term, labor- quality growth could be lower or even negative, should employment rates of low-skilled workers make a cyclical rebound towards pre-recession levels. The main uncertainties in the longer run are whether the secular decline in employment of low-skilled workers continues and whether the Great Recession pickup in educational attainment represents the start of a new boom or is simply a transitory reaction to a poor economy.
Annual Review of Economics 8, October 2016, 465-496 | with Wang
abstract

(+)
U.S. labor and total factor productivity have historically been procyclical—rising in booms and falling in recessions. After the mid-1980s, however, TFP became much less procyclical with respect to hours while labor productivity turned strongly countercyclical. We find that the key empirical "fact" driving these changes is reduced variation in factor utilization—conceptually, the workweek of capital and labor effort. We discuss a range of theories that seek to explain the changes in productivity's cyclicality. Increased flexibility, changes in the structure of the economy, and shifts in relative variances of technology and "demand" shocks appear to play key roles.
European Economic Review 88(C), April 2016, 3-20 | with Cette and Mojon
abstract

(+)
In the years since the Great Recession, many observers have highlighted the slow pace of productivity growth around the world. For the United States and Europe, we highlight that this slow pace began prior to the Great Recession. The timing thus suggests that it is important to consider factors other than just the deep crisis itself or policy changes since the crisis. For the United States, at the frontier of knowledge, there was a burst of innovation and reallocation related to the production and use of information technology in the second half of the 1990s and the early 2000s. That burst ran its course prior to the Great Recession. Continental European economies were falling back relative to that frontier at varying rates since the mid-1990s. We provide VAR and panel-data evidence that changes in real interest rates have influenced productivity dynamics in this period. In particular, the sharp decline in real interest rates that took place in Italy and Spain seem to have triggered unfavorable resource reallocations that were large enough to reduce the level of total factor productivity, consistent with recent theories and firm-level evidence.
In NBER Macroeconomics Annual, ed. by Parker, Woodford, 2015. 1-51
abstract

(+)
U.S. labor and total-factor productivity growth slowed prior to the Great Recession. The timing rules explanations that focus on disruptions during or since the recession, and industry and state data rule out "bubble economy" stories related to housing or finance. The slowdown is located in industries that produce information technology (IT) or that use IT intensively, consistent with a return to normal productivity growth after nearly a decade of exceptional IT-fueled gains. A calibrated growth model suggests trend productivity growth has returned close to its 1973-1995 pace. Slower underlying productivity growth implies less economic slack than recently estimated by the Congressional Budget Office. As of 2013, about ¾ of the shortfall of actual output from (overly optimistic) pre-recession trends reflects a reduction in the level of potential.
supplement

(+)
Journal of International Money and Finance 49(part A), December 2014, 83-103 | with Spiegel and Swanson
abstract

(+)
We use a broad set of Chinese economic indicators and a dynamic factor model framework to estimate Chinese economic activity and inflation as latent variables. We incorporate these latent variables into a factor-augmented vector autoregression (FAVAR) to estimate the effects of Chinese monetary policy on the Chinese economy. A FAVAR approach is particularly well-suited to this analysis due to concerns about Chinese data quality, a lack of a long history for many series, and the rapid institutional and structural changes that China has undergone. We find that increases in bank reserve requirements reduce economic activity and inflation, consistent with previous studies. In contrast to much of the literature, however, we find that changes in Chinese interest rates also have substantial impacts on economic activity and inflation, while other measures of changes in credit conditions, such as shocks to M2 or lending levels, do not once other policy variables are taken into account. Overall, our results indicate that the monetary policy transmission channels in China have moved closer to those of Western market economies.
supplement

(+)
National Institute Economic Review 228, May 2014, R58-R64 | with Nechio, Daly, and Jorda
abstract

(+)
This note examines labor market performance across countries through the lens of Okun's Law. We find that after the 1970s but prior to the global financial crisis of the 2000s, the Okun's Law relationship between output and unemployment became more homogenous across countries. These changes presumably reflected institutional and technological changes. But, at least in the short term, the global financial crisis undid much of this convergence, in part because the affected countries adopted different labor market policies in response to the global demand shock.
American Economic Review 104(5), May 2014, 44-49 | with Jones
abstract

(+)
Modern growth theory suggests that more than 3/4 of growth since 1950 reflects rising educational attainment and research intensity. As these transition dynamics fade, U.S. economic growth is likely to slow at some point. However, the rise of China, India, and other emerging economies may allow another few decades of rapid growth in world researchers. Finally, and more speculatively, the shape of the idea production function introduces a fundamental uncertainty into the future of growth. For example, the possibility that artificial intelligence will allow machines to replace workers to some extent could lead to higher growth in the future.
American Economic Journal: Macroeconomics 3(2), April 2011, 29-74
abstract

(+)
We show that in a two-sector economy with heterogeneous capital subsidies and monopoly power, primal and dual measures of TFP growth can diverge from each other as well as from true technology. These distortions give rise to dynamic reallocation effects that imply technology growth needs to be measured from the bottom up rather than from the top down. Using Singapore as an example, we show how incomplete data can be used to estimate aggregate and sectoral technology growth as well as reallocation effects. Our framework can reconcile divergent TFP estimates in Singapore and can resolve other empirical puzzles regarding Asian development.
FRB St Louis Review 91(4), July 2009, 187-213 | with Basu
abstract

(+)
Potential output is an important concept in economics. Policymakers often use a one-sector neoclassical model to think about long-run growth, and they often assume that potential output is a smooth series in the short run–approximated by a medium- or long-run estimate. But in both the short and the long run, the one-sector model falls short empirically, reflecting the importance of rapid technological change in producing investment goods; and few, if any, modern macroeconomic models would imply that, at business cycle frequencies, potential output is a smooth series. Discussing these points allows the authors to discuss a range of other issues that are less well understood and where further research could be valuable.
In Price Index Concepts and Measurement, 70, ed. by E. Diewert, J. Greenlees, and C. Hulten | Chicago: University of Chicago Press for NBER, 2009. 273-320 | with Basu and Wang
abstract

(+)
This paper addresses the proper measurement of financial service output that is not priced explicitly. It shows how to impute nominal service output from financial intermediaries' interest income, and how to construct price indices for those financial services. We present an optimizing model with financial intermediaries that provide financial services to resolve asymmetric information between borrowers and lenders. We embed these intermediaries in a dynamic, stochastic, general-equilibrium model where assets are priced competitively according to their systematic risk, as in the standard consumption- capital- asset-pricing model. In this environment, we show that it is critical to take risk into account in order to measure financial output accurately. We also show that even using a risk-adjusted reference rate does not solve all the problems associated with measuring nominal financial service output. Our model allows us to address important outstanding questions in output and productivity measurement for financial firms, such as: (1) What are the correct "reference rates" one should use in calculating bank output? (2) If reference rates need to take account of risk, does this mean that they must be ex ante rates of return? (3) What is the right price deflator for the output of financial firms? Is it just the general price index? (4) When–if ever–should we count capital gains of financial firms as part of financial service output?
Journal of Monetary Economics 54(8), November 2007, 2467-2485
abstract

(+)
Structural vector autoregressions with long-run restrictions are extraordinarily sensitive to low-frequency correlations. Recent literature finds that the estimated effects of technology shocks are sensitive to how one treats hours per capita. However, after allowing for (statistically and economically significant) trend breaks in productivity, results are much less sensitive: hours fall when technology improves. The issue is that the common high-low-high pattern of productivity growth and hours (i.e., the low-frequency correlation) inevitably leads to a positive estimated response. The trend breaks control for this correlation. This example suggests a practical need for care in using long-run restrictions.
supplement

(+)
German Economic Review 8(2), May 2007, 146-173 | with Basu
abstract

(+)
Many people point to information and communications technology (ICT) as the key for understanding the acceleration in productivity in the United States since the mid-1990s. Stories of ICT as a 'general-purpose technology' suggest that measured total factor productivity (TFP) should rise in ICT-using sectors (reflecting either unobserved accumulation of intangible organizational capital; spillovers; or both), but with a long lag. Contemporaneously, however, investments in ICT may be associated with lower TFP as resources are diverted to reorganization and learning. We find that U.S. industry results are consistent with general-purpose technology (GPT) stories: the acceleration after the mid-1990s was broad-based–located primarily in ICT-using industries rather than ICT-producing industries. Furthermore, industry TFP accelerations in the 2000s are positively correlated with (appropriately weighted) industry ICT capital growth in the 1990s. Indeed, as GPT stories would suggest, after controlling for past ICT investment, industry TFP accelerations are negatively correlated with increases in ICT usage in the 2000s.
American Economic Review 96(5), December 2006, 1418-1448 | with Basu and Kimball
abstract

(+)
Yes. We construct a measure of aggregate technology change, controlling for aggregation effects, varying utilization of capital and labor, nonconstant returns, and imperfect competition. On impact, when technology improves, input use and nonresidential investment fall sharply. Output changes little. With a lag of several years, inputs and investment return to normal and output rises strongly. The standard one-sector real-business-cycle model is not consistent with this evidence. The evidence is consistent, however, with simple sticky-price models, which predict the results we find: when technology improves, inputs and investment generally fall in the short run, and output itself may also fall.
supplement

(+)
BFK-Technology-Series.xls
contains the main aggregate data series we constructed for the paper. It also contains industry technology estimates.
Industry_BFK_Data.xls
– contains additional underlying industry data. These include growth rates for gross output, value added, primary inputs, total inputs, and hours per worker; and factor shares.
NBER Macroeconomics Annual, 2003 | with Basu, Oulton, and Srinivasan
abstract

(+)
We argue that unmeasured investments in intangible organizational capital associated with the role of information and communications technology (ICT) as a general purpose technology' can explain the divergent U.S. and U.K. TFP performance after 1995. GPT stories suggest that measured TFP should rise in ICT-using sectors, perhaps with long lags. Contemporaneously, investments in ICT may in fact be associated with lower TFP as resources are diverted to reorganization and learning. In both the U.S. and U.K., we find a strong correlation between ICT use and industry TFP growth. The U.S. results, in particular, are consistent with GPT stories: the TFP acceleration was located primarily in ICT-using industries and is positively correlated with industry ICT capital growth from the 1980s and early 1990s. Indeed, as GPT stories suggest, controlling for past ICT growth, industry TFP growth appears negatively correlated with increases in ICT capital services in the late 1990s. A somewhat different picture emerges for the U.K. TFP growth does not appear correlated with lagged ICT capital growth. But TFP growth in the late 1990s is strongly and positively associated with the growth of ICT capital services, while being strongly and negatively associated with the growth of ICT investment.
Puzzles in the Chinese Stock Market
Review of Economics and Statistics, August 2002 | with Rogers
Aggregate Productivity and Aggregate Technology
European Economic Review, June 2002 | with Basu
Productivity Growth in the 1990s: Technology, Utilization, or Adjustment?
Carnegie-Rochester Series on Public Policy, December 2001 | with Basu and Shapiro
Was China the First Domino? Assessing the Links between China and the Rest of Emerging Asia
Journal of International Money and Finance, August 1999 | with Edison and Loungani
supplement

(+)
Roads to Prosperity? Assessing the Link between Public Capital and Productivity
American Economic Review, June 1999, 619-638
Returns to Scale in U.S. Manufacturing: Estimates and Implications
Journal of Political Economy, April 1997 | with Basu
Are Apparent Productive Spillovers a Figment of Specification Error?
Journal of Monetary Economics, August 1995 | with Basu
FRBSF Publications
Economic Letter 2021-22 | August 16, 2021 | with Li and Ochse
Economic Letter 2021-04 | February 16, 2021 | with Li and Ochse
SF Fed Blog | 2020 | with Beauregard and Spiegel
Economic Letter 2019-26 | October 7, 2019 | with Gerstein and Spiegel
Economic Letter 2019-17 | June 24, 2019 | with Li
Economic Letter 2018-04 | February 12, 2018 | with Hall, Stock, and Watson
Economic Letter 2017-18 | June 26, 2017 | with Mertens and Shultz
Economic Letter 2017-04 | February 13, 2017 | with Byrne and Reinsdorf
Economic Letter 2016-30 | October 11, 2016
Economic Letter 2015-04 | February 9, 2015 | with Wang
Economic Letter 2014-30 | October 6, 2014 | with Hsu and Spiegel
Economic Letter 2014-12 | April 21, 2014 | with Daly, Jorda, and Nechio
Economic Letter 2013-38 | December 23, 2013 | with Daly, Jorda, and Nechio
Economic Letter 2013-08 | March 25, 2013 | with Malkin and Spiegel
Economic Letter 2011-15 | May 16, 2011 | with Alon, Inklaar, and Wang
Economic Letter 2009-26 | August 17, 2009 | with Matoba
Economic Review | 2008 | with Basu
Economic Letter 2007-09 | April 6, 2007 | with Thipphavong and Trehan
Economic Letter 2007-05 | March 2, 2007 | with Doms and Lopez
Economic Letter 2006-32 | November 24, 2006 | with Trehan
Economic Letter 2005-35 | December 9, 2005 | with Wang
Economic Letter 2005-31 | November 18, 2005 | with Trehan